I always wanted my children to dance. It didn't work with my daughter, but with my son a couple of months ago we signed up for a dance studio. I was very surprised that we were taken in our year and nine. I expected that we would start dancing not earlier than three years. Of course, the dance itself is still far away, but the preparation is in full swing.
The son has long made it clear to us that he likes to dance: at home, with rhythmic music, he performs the dance moves very cheerfully (where he got them is not clear). Therefore, as soon as I had the opportunity, I gladly went with him to class.
The benefits of dancing


I believe that dancing is very useful for the child in all respects:
– posture is improved
– a lot of movement
– fantasy develops
– the child learns to live in a team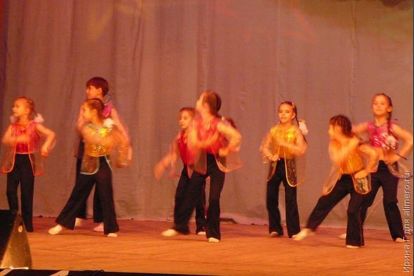 And, in the end, it's great when a child spends a lot of time in an atmosphere of creativity and communicates with creative, passionate people.
Where to begin?


In the classroom, our little ones, naturally with the help of moms and dads, while they learn how to repeat movements, do exercises for the development of mindfulness, stretching, get used to doing something together. The exercises that the teacher offers us, we repeat at home. So far these are very simple tasks, but two-year-olds need to learn how to do them first.
one. Circling in a chain. Under the merry music, children and parents walk in a circle one after another. My son, as the smallest in the group, does not always immediately understand what needs to be done and sometimes just runs around the hall, but since I don't go away from the distance, he still joins me.
2. Circling on toes and heels. Although the son knows how to walk on socks, he still cannot always concentrate his attention and understand what adults want from him, but he watches other children and at one point gives out what he needs.
3. Walking on hands. With the help of parents who take the child by the legs, the children walk on the mat in their arms. Children like this task and their hands become stronger. My son, who did not want to do anything with him at the first classes, now enjoys walking in his arms.
4. Rolls across the side. Parents take a child lying on a mat for his outstretched arms and help to roll from side to side. My son liked this exercise so much that he used to do it himself several times during the lesson.
5. Exercise Hedgehog or tumble over the head. With the help of parents, the child makes somersaults. At home with my dad, my child sometimes performs this exercise, but does not want to do it in class yet. Let's see what will happen next.
6. Collective play Drop the toy. Children and parents sit in a circle and throw soft toys in a circle in the hands of a neighbor. By the way, the presence of a toy is a prerequisite for attending primary classes in our studio.
7. The collective game of the tunnel. Parents stand in a row, looking at the back of each other's head, spreading their legs wider. Children creep one after another into a tunnel formed by parental legs.
8. Leap on two legs. From a small height (10-15 cm), children learn to jump and land on two legs. My son, for example, has somehow learned to do it himself. Jumps everywhere: on a walk, and from the steps at the entrance.
9. Exercise Swing. This exercise on the press. The children, sitting on a mat, lean their hands behind their backs. Holding their toy with their feet, they swing it up and down. We, unfortunately, have not yet succeeded …
10. Stretching exercise. Mom holds the child by the arms, the child puts one foot on some kind of elevation and crouches as much as she can. With small children it is easier to do this task by placing the child on a bench or chair and ask him to step down.
11. Attention exercise. Children and parents to the music go around the mat. Once the music has stopped, all participants must sit on the mat and, for example, clap their hands. This is repeated several times. My son running around the room, sat down with me at the last approach and did everything I needed.
All exercises are done to the music, classes are about an hour with breaks, as children get tired and they need to relax.
I hope that my topic will be useful for those who are going to give their child to the dance, and wants to get ready a little. Even if your child will not go to the dance, such exercises can be components of charging for the baby.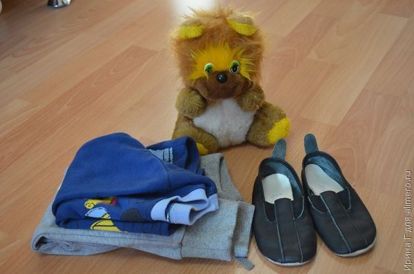 By the age of two, children are already capable of repeating movements, I noticed this in my child. So, it's time to start dancing classes!