It always seemed to me that the main problem in the relationship between a child and food was their persistent rejection by each other. Usually, a portion of soup and porridge with meat takes two hours of time, not taking into account the time I spent on the design and dramaturgy of the whole process.
But in the past six months, that neither the family holiday, then more often we fight with the absolutely opposite evil – overeating. But how! Visiting so much all the yummy that mom rarely offers! Apparently, it is necessary to eat for the future … I had to become a guru to assist the gluttons.
… they have hippos, tummies hurt
The first thing I do when a child starts to hurt the tummy from excessive servings of sweets, take off his extra clothes and loosen the belt on his pants, lower his tights. It is important that there is no excessive pressure on the overeat tummy.
Grandmother usually begins to fuss, to offer festal or mezim. It is understandable that the enzymes contained in them will help digestion, but if the situation is not critical, I prefer to do without drugs.
In order to somehow alleviate the sufferings of my glutton, I give him to drink carbonated mineral water. As if we were not afraid of soda, carbon dioxide increases motility and secretion of the stomach.
Then I put it on the sofa more firmly on the side and stroke the tummy in a circle in a clockwise direction. Not only does it soothe the child, such a massage helps the bowels work.
When the child has come to himself, it is still early to relax. I prescribe a special diet: biscuits with herbal tea, oatmeal, light broth and baked apples. This not only helps the body to recover, but also gives an educational effect.
Then at the festive table I remind the child more than once that now they will eat and then they will not be able to eat goodies for a long time.
Whose fault?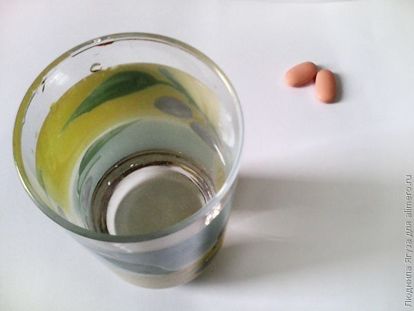 Breaking the Internet on this topic, I realized for myself one important thing: overeating in a child is my psychological problem.
My mother taught me, and her – my grandmother, that we must eat a lot and every three hours. And despite the fact that I grew up and established my diet, I tried to squeeze my child into this template laid down by my parents.
Therefore, she adopted several rules known to everyone, which are not all and not always guided by:
1. I cause appetite with active games, we try to be more often in the open air.
2. If the child says he does not want to eat, I postpone the beginning of breakfast / lunch / dinner for an hour, or even two.
3. If the child says that he has already eaten and no one can convince him of my fantasies, then the food is removed.
According to my observations, if a child eats, so to speak, on the positive, he eats a lot more than when I try to blackmail him or push the last spoonful in his mouth. And why do this? So that in the future, getting used to eat from the belly, my adult child was struggling with being overweight? Or am I not right?