There are no rules for raising a child. There are norms, recommendations for parents, but they are so general that they can only be followed in rare cases. Raising a child is a special, delicate and individual affair. I singled out for myself 9 prohibitions, which in my opinion are unacceptable in the educational process.
What not to do parents
1. You can not deprive a child of childhood.
We, mothers, really want children to grow up faster. From an early age we cultivate obedience, self-awareness in them. We dream of a quiet adult child. In my opinion, in this way we deprive the child of childhood, destroy his individuality, hide his essence deeply under the mask of calmness and ideal behavior.
2. Do not humiliate the child.
How often do we say: Couldn't think of something better? or Look at Kohl, can't you do it? With such phrases we destroy the child's self-esteem and degrade its dignity.
3. You can not please the child.
The child did not succeed in doing homework – it does not matter. But the expression: I'll do it for you! will do much more harm than an uncompleted task.
4. Do not make the child promise anything.
Until a certain age, the child lives in the present. He does not understand the future tense, and the promise for him is empty words. He still does not understand the power of the promise, and we, the parents, sometimes demand a lot.
5. Avoid unnecessary care.
Give children more freedom in actions, support the initiative, do not do for the child what he can do himself.
6. Do not yield or indulge a child..
Children are very sensitive and know perfectly well where parents can give weakness. You can fulfill all their whims, but when they face reality, their lives will hurt them. They must understand that not all desires are fulfilled.
7. Do not demand from the child not on age.
Excessive parental ambitions badly affect children. Do not express in them the desires not on age. There will not be a 3-year-old baby to behave like a seven-year-old, and in 2 years he will not know English, Spanish and macrame.
8. Do not engage in the moral character of the child 24 hours a day..
If you record the conversation mom on film, she always lectures, proves, scolds, and again teaches. The child is fenced off from such verbal pressure. In the future, this will affect his self-esteem. Make remarks on the fact, do not put pressure on the child with authority and do not load with morality.
9. Love your children.
Look for an approach to them, develop an individuality and remember that you are the best parents!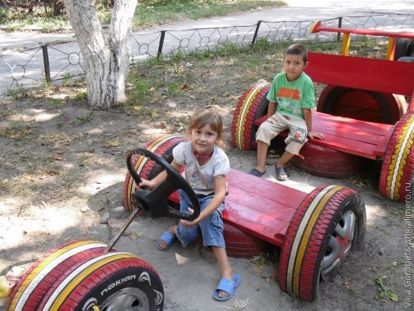 The list of prohibitions for parents can be continued. Pay attention to children, develop together and do not forget that childhood, alas, ends.
What are you guided by raising your children?