It is not easy to dress a child well, while spending a little money. There are a lot of difficulties: first, children tend to grow, so the wardrobe requires constant updates. And secondly, children do not always treat clothes with care because of their activity.
Of course, you can spit on everything and dress your baby as if you like, just to be warm and cheap. But I'm not looking for easy ways. In terms of children's clothing, I have a certain fad and, apparently, dissatisfied ambitions. But I do not like to spend extra money, so I want to share with you my own ways to save on children's clothes.
1. Online Shopping
I wrote about this in more detail in a separate article. Now I look forward to Black Friday – the day when in all US stores there are huge discounts on everything. However, even without this miracle day, you can buy things much cheaper than at home.
For example, on November 11 in America, Veterans Day was celebrated, and on this occasion I managed to buy my daughter excellent leather shoes with an 80% discount. Anyway, a sale in the United States is just a holiday of some kind: T-shirts for 3-5 dollars, and jeans for 10.
Honestly, now I just conscience does not allow to buy children's clothes in regular stores. After all, most of the things that we sell, I saw on the Internet many times cheaper. For comparison, leather sneakers Nike, Puma, Asics offline are 50-70 dollars, and I buy them for 15-30.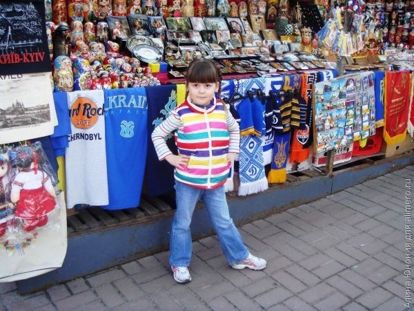 2. Shopping out of season
I have not yet fully mastered this method, but I am working in this direction. For example, recently I bought sandals and bought T-shirts for the next summer. Alas, I have overlooked such an important point as winter shoes, and now I am thinking about how to save on its purchase. Next year, I will definitely buy my daughter's boots in the summer.
But on the other hand, we very successfully acquired the girlfriend's son in May with a 70% discount for a winter thermo-set of overalls and jackets.
In general, the summer wardrobe, I traditionally fill up in the winter, especially contribute to this Christmas sales.
3. Sell old stuff
Often things after socks retain their presentation and are quite suitable for sale. Now for this it is not necessary even to leave the house – I place ads on the Internet, and send purchases by courier mail.
Of course, the full cost you can not help out, but half – for sure. Thus, for example, I sell daughter's rubber boots, and new ones cost me 50% less.
By the way, this way you can sell not only old things, but also new ones that were received as a gift or the child did not have time to demolish (slipped size, as is often the case).
4. Discuss gifts in advance
I think everyone is familiar with the situation when, on holidays, the child is presented with gifts that are unnecessary, sometimes unsuitable in size, style and age. For such cases, there is a western practice, which has gradually reached us – the wish-list, that is, the advance drawing up of the list of desired gifts.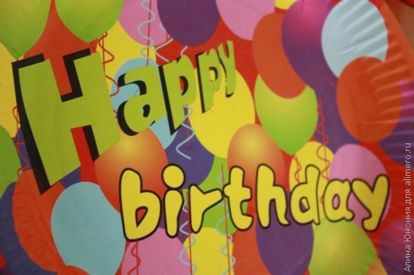 For example, I bought all the presents for my four-year-old daughter on my own, and before the holiday, the guests gave me money in exchange for bags with what my child guaranteed.
Another win-win option – gift certificates for a certain amount that can be used in children's stores.
In a pinch, ask guests to give gifts along with checks, so that in which case the purchase can be exchanged for a thing of another size, for example.
5. Use discounts
Feel free to check with the seller in the store about the availability of promotional offers. For example, I often use discounts for birthday people, and they sometimes reach 30%. And it does not matter that my daughter has a birthday once a year, but I have many friends with children, and usually there is no problem in presenting a copy of a birth certificate.
Also, do not forget to use discount cards, check with their friends for their availability. In our company, such an exchange of discounts has long become commonplace. Moreover, many friends have really unique cards with discounts up to 50%.
As in regular stores, there are good and unique things here, and there are mediocre and ordinary ones. Yes, many are stopped by the fact that these are already second-hand things, but after washing they become no worse than the rest of the clothes in the children's wardrobe.
I am not a fan of this way of saving, but often I come across things that are very special and bright – this is a great set of sports leotards and tricot chiffon dresses with skirts that I don't mind wearing at home. And my daughter, like many girls, loves to dress up and portray princesses.
The only thing I will not do is to buy shoes in similar stores. After all, the person who wore it could have orthopedic problems, and the shoes may be deformed for this reason.
As you can see, saving is easy. It is not the first year that I have been following the recommendations that I described above, and in this way I manage to save up to half the cost of children's clothes, which, you see, is a lot of money.
And what ways to save you know?