What games do our little ones play? What useful they can learn from them, what to learn? Raising my second child, I learned to combine business with pleasure. That is, offering the child this or that game, I think, how it can be useful to him.
Take, for example, attentiveness games. Attentiveness, focus on a specific task is a very important skill. And it is useful not only during classes at school, but also in adulthood. By the way, I often met adults who were not used to concentrating, and not only their affairs, but other people also suffered from it.
Having decided to develop these skills in my children from an early age, I began to select appropriate games and fun. The list turned out to be quite large, and we honestly tried all the fun on ourselves, but most of all I and my little ones liked only 6. What kind of games are these?
1. Find a pair.

The easiest way is to buy a special baby lotto with paired images, but why do we need fantasy? So we went into the course of bright rezinochki for hair, bows, socks, nylon caps and plastic eggs from Kinder. And also, the daughter went through the buttons with delight, sorting them, and my son got to the father's tools and began to put the screwdrivers and keys in different piles.
2. What is in the room?

Task for 5 minutes. Well, or 10, how will the game go … Usually I asked to find a certain object in the room. For example, something green or round. No matter what items my kids wore!
I once asked my daughter to bring me something soft, so she dragged a cat, tail up. 🙂 And my son, at my request to find a green object in the room, reacted very quickly – he grabbed the geranium from the window sill and dragged it to me.
3. Where in the room?

This fun involves searching for a particular thing – a blue ball or a red stroller. We started with the simplest level, when the named object lay in a prominent place. Then the task was a bit more complicated – I blocked the thing or covered it with other things.
4. Find by sound.

Remember the game Baba Kutz or something like that? This fun is a bit similar, only a child does not need to close his eyes. I hid a small music box in the room and asked the children to find it by the sounds. A little bit later, we were looking for a phone dropped by me, and the children were oriented faster than I was.
5. Find a mom (dad or sister).

Do you like hide and seek? My kids just adore. Now they are looking for each other, and I used to hide before. At first, I became visible in the middle of the room, then, little by little, I began to complicate the task. I remembered a series of a cartoon about Masha and the bear. 🙂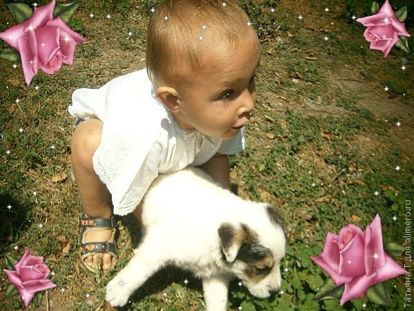 6. Find the same patterns.

The same kind of lotto, but with a little complication – you need to find not just a couple of pictures of the same color, but with the same pattern. An excellent tool in this game are socks. One color and size, differing only in a pattern. And also, an old Babulin carpet served a good service, for a long time we were looking for identical squiggles on it. And after all found!
And now your turn to share the tricks of children's leisure. What do you amuse your kids with?