I can not say that my lifestyle is perfectly healthy, but my daughter, I strive to instill a maximum of healthy habits. In today's topic, I would like to talk about the 6 most important of them.
We have no problems with that. And the daughter, and I – vodohleby. It is perfectly normal for me to drink a lot of water, often I even wake up at night for this purpose. The husband laughs that it is easier to pour water directly into the toilet at night – the effect is the same.
For my daughter, I always have a bottle of clean water with me. I want water to be the main product of drinking, and only then compotes, juices and milk. I myself do not drink sweet soda, and my daughter does not like it either.
By the way, the daily amount of water consumed for a child of preschool age is about 100 ml per 1 kg of weight. It turns out that my five-year-old daughter should drink 2.3 liters per day. Even for her it is a bit too much, but the fact is that this includes the liquid contained in food (soups, fruits, cereals, etc.).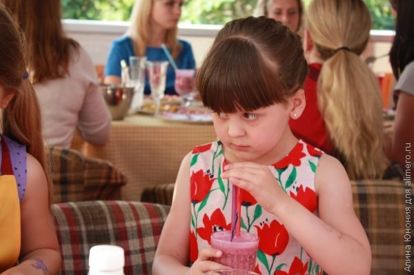 In any case, the day the daughter drinks at least 1 liter of water. And I think this is a great habit, because water is involved in almost every process that occurs in our body.
Active lifestyle
I have a girlfriend whose lifestyle I don't understand – they get up around 11-12 with their daughter, there is no regime, and walks happen very rarely.
We have 2 walks per day are required. Only non-flying weather can hinder our plans. And even in such cases, my daughter and I try even to go to the store for a short time in order to walk through the fresh air.
We often hear from girlfriends: We will not go out for a walk, because the son does not want. For all the daughter's life (without taking into account infancy), to be honest, we have never had such cases. Up to the point that my daughter starts to ache, I get bored if the walk for some reason is postponed or delayed.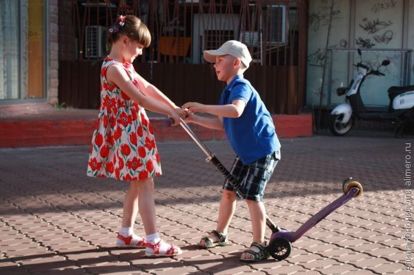 No matter how much they talk about freedom of action for the child, the dangers of coercion, and that the child should have a choice, I still tend to think that the regime is necessary. And, despite the fact that most of the peers of their daughter do not sleep during the day, for us the nap of the day is obligatory.
Many of my friends do not force children to eat, acting on the principle of getting hungry – he will ask. They reinforce their principles with the words that when a child is not hungry, he does not have gastric juice in his stomach, and in this case food is not digested for a long time.
I think that in the presence of a regime, the same gastric juice is still trained to be produced at a certain time of day. In addition, I personally feel uncomfortable if my daughter suddenly declares her desire to eat in the middle of a store or on a playground. Yes, I can reduce the number of servings at her request, but skipping meals is not in our rules.
Personally, I can not understand how you can not wash your hands, coming from the street. Any contact with elevator buttons, shoes, animals, sand, etc. must end with a hand wash, and this rule should always be followed.
Morning and evening shower is obligatory for the daughter at any time of the year. What was my surprise when I learned that most of the moms from the playground does not wash their children in the mornings before going out to the garden. Of course, maybe I bother, who knows.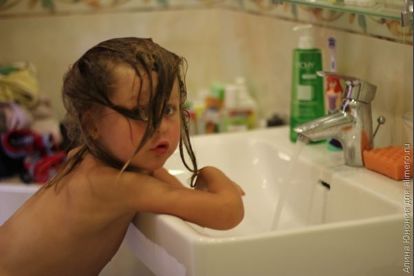 By the way, clean and tidy hands are not only beautiful, but also a guarantee of health. After all, the dirt under the nails – a great place for bacteria and worms.
I can not say that my daughter eats absolutely everything that is healthy and dietary. But the food I want to choose the highest quality. I constantly show by my example how tasty and healthy fruits are with berries. My daughter loves fresh juices and often asks me to get a juicer.
Despite the availability in the refrigerator, she absolutely does not like shop sausages, mayonnaise, sweet soda. Yes, sometimes we have sausages on the table, but if there is a choice, the daughter will always choose a chop or a chop with a side dish.
She also lacks a love for fast food – she is interested in McDonalds only because of ice cream and a balloon.
Regular visits to doctors
Doctors do not cause negative emotions in their daughter. Since my childhood I brought it up in her and, it seems, I did it. At least every year, we take blood tests for general indicators – sugar, worms, liver, kidneys, thyroid, etc.
We also regularly visit the narrow specialists – dentist, oculist, speech therapist. And the reason is not that she has any problems, they do not exist. I just think that it is better to identify the disease and begin to treat it in its early stages (the same caries, for example), than to live in the next bell.
These are the healthy habits I try by all means to inculcate my daughter. And how do your children relate to these points?