My mother taught me to books since childhood. She read me fairy tales for the night, and then taught me to read. I had enough books in my childhood. It is a pity, however, that they have not survived to this day.
Opponent of all – my mother in law
Our family (spouse, me and children) lives with my husband's parents. If you want, you do not want, but you have to communicate under the same roof. I try to teach my children etiquette, politeness. Where do you get knowledge from? With books, naturally. And for me, books are a thing. I love to read (even now this huge desire is almost impossible) and I want to teach my children to do the same.
With a friend we buy books in the online store. It is economical and convenient. And once again I came with a package in which there were stationery and books for children (fairy tales, alphabet, developing notebooks, spelling). It is planned to put all this stuff under the Christmas tree.
I go into the house. The mother-in-law looks into the bag and says:
– Is this a book? Dear, probably! In general, money has nowhere to go? (with a mocking laugh) And what, they need Veronica, she loves them?
I said nothing meaningfully. What can I argue with a person who has not read books in his life (except in school, and not all)? Yes, and her children have no special love for books (and knowledge, respectively). The sister-in-law did not want to study at all, she skipped school, she barely finished some kind of school. Her daughter (13 years old) teaches that school is nonsense, books are a waste of time.
Who reads, a head taller than someone who reads nothing
What do I argue with my husband's relatives? I am sorry for my spouse because he did not go to the cinema, theaters, libraries and other interesting places. He was scolded for going to the circus without asking. But the child was simply not there, and he was extremely interested! He did not see the life that I saw. And I try to give a lot to my children (I think). And cultural events are one of the component parts of our life.
I am grateful to my mother for taking me to the theater and reading a lot. From childhood she told me that a well-read person is a wise and interesting conversationalist. Books are knowledge, and they have not harmed anyone yet. It was my mother and instilled in me a love of reading. And now I'm trying to instill a love of books for my kids.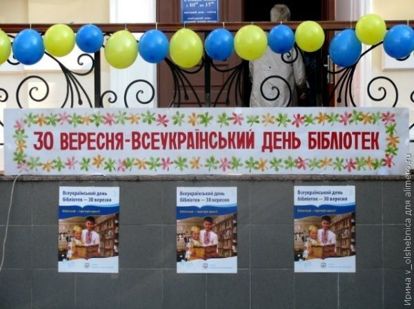 1. Enroll in the library.
On World Library Day, I was at work, and even with children. I needed to make a photo report and write an article about how this day was spent in libraries. We were in the children's library, where I was once recorded. All librarians love me and remember, they know by heart my personal data, even though I finished school 7 years ago.
They were shocked when they learned that I already have two children, and I came to write them to the library. And then they moved away a bit and realized that it was growing up the same regulars like me. But I sat in libraries all the weekend. Well, it was not interesting for me to sit with peers in the stairwell or on the roof to drink and smoke.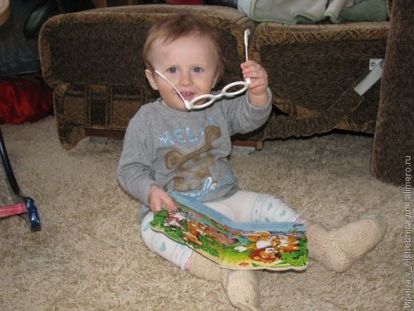 2 Own library.
I was very lucky with the godfathers. Both my kums are good, they give my daughter decent gifts. Masha, for example, constantly gives books. They are beautiful, with bright, colorful drawings that the child really likes. I also, as I said, buy books for my daughter. I really want her childhood to have a lot of beautiful books like mine.
3. Personal example.
Children always take their cue from their parents. And even more so, they copy the behavior model of mom and dad. Therefore, to instill a love of books can and should be on a personal example. When I have a free minute, I read. When I sit at the computer, it is somehow not so impressive. And when I take a book in my hands, my daughter immediately wonders what I am reading there.
Do you think a personal example will not work in this matter? This is not an effective way to motivate the baby? You are mistaken – this is the only way! Maybe I exaggerated, but still I am not far from the truth.
What is good about the Big Screen? As for me, many programs (and endless stupid advertising) inhibit the development of a child. However, there are, of course, interesting cartoons (especially on cable television) and children's programs. But this is only a drop in the sea. Most of the programs bring up passivity of thinking in the crumbs. And what to say about when films are broadcast with scenes of violence and motives for aggressive actions?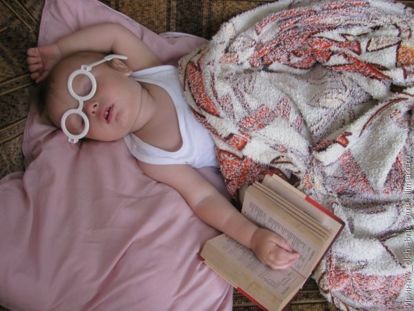 I always read at night. I choose good fairy tales, sing lullabies. As you know, the children's brain and imagination works not only during the day, but also at night. Therefore, it is so important before bedtime to tune in to a positive. A pleasant conversation, a good story with beautiful pictures in a bedtime story start the processes of subconscious creativity in a dream. For us, a bedtime story is like brushing your teeth, a ritual habitual for a child before going to bed.
I really want the books to be irreplaceable friends of my kids. A well-read person is always an intelligent, cultured and pleasant person. What do you think? How to teach their children to books? And how did you, dear moms, manage to instill in your kids a love of books?