Surely you know that kids copy us, parents. Hence the question: How can we make so that our wrong actions do not become mistakes of education?
For our children, we are an example to follow. They try to copy our words, habits. My boys are trying to be like dad, the same firm step, the same male actions. They help him in the garage, they know about the male rules of behavior in transport, about the need to protect and respect women.
My daughter loves to spend time with me, she is my little helper. She is with me in the kitchen, then at the computer, then runs to the store.
But behind all this lies the great threat that my husband and I are not ideal people, and not all of us are at times smooth. These children also notice. We also have our shortcomings, which can be projected on them.
In this regard, I carved out for myself the mistakes that may affect the upbringing of children:
1. Wrong speech. I support the fact that in the family the children hear the right speech and do not speak surzhik.
2. Hyper-Care. I do not think it is right to deprive a child of independence. Children need to be given the right to choose, and not decide everything for it. A hyper-guard is fraught with the fact that the child's own opinion is completely taken away and the parental opinion is imposed, which also may not always be correct.
3. Domestic violence. This is an unacceptable scandalous moment, on which I imposed a big taboo in our family. And none of my relatives are prone to violence. To beat, torture children is immoral and has no place to be in families where children want to raise decent, normal and sincere people.
4. Dry feelings. I do not think that children should be brought up in the frenzy without showing their feelings. Even boys require affection and attention, not to mention that the girl needs it twice as much. I do not understand those parents who hold back their emotions. What for?
5. Excessive love. This item appeared as a result of clause 4. This is the moment when the search is harmful. Excessive love is murderous for children. She can destroy the identity of the child, bringing parental egoism to the leading position.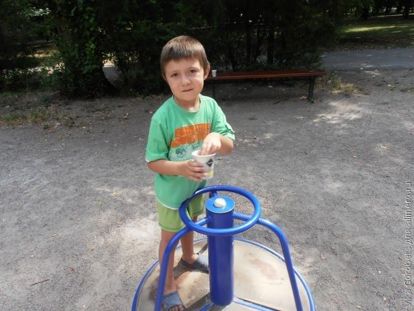 To be a good parent is not to hear the cheers of neighbors approving of you that you are raising your children perfectly. Do not forget that these exclamations may not be sincere. They are not important to you.
You bring up children not for approval of neighbors. You are trying to grow moral, happy personalities out of them. But how can we do it, time will tell.
And what mistakes in your family upbringing are you trying to either fix or get rid of?