Recently, my friend was given invitations for the opening of a children's educational studio. A friend offered to make them a company, but then I came down with a fever. I had to let go of my daughter under the responsibility of a friend.
When they returned, the children were so excited! They talked about what they saw there. So much emotions! Most of all, my daughter liked the games with objects that teachers showed to kids.
After that, my Ksyusha often says that she does not want to play her usual toys anymore! Increasingly, she asks me for clothespins, spoons and other household items. I began to invent something interesting to take it.
1. Buttons

I took a box with buttons from the cabinet. I had them sorted – small, large, round and curly. I poured them into one big box and instructed Katyusha to decompose them again.
Ksyusha sorted the buttons with such a passion! She really liked it! Sometimes she doubted and asked me where to identify the button. I gladly helped her. Buttons can lay out pictures and numbers on the table. And the older the child, the more varied subjects she has.
She also liked to make button beads. She gladly puts the buttons on the thread. Besides the fact that it is interesting, it is also useful. Such a simple lesson develops fine motor skills.
2. Jars with lids

I began to collect jars of creams with screw caps. I unscrew them, and my daughter then selects suitable for each other. And we began to store small buttons in such jars.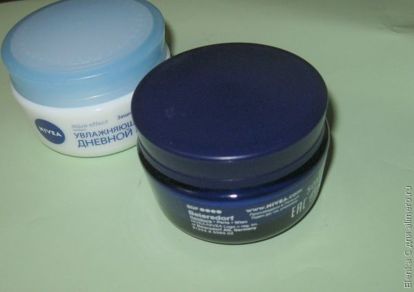 3. cereal bags

I sewed several identical cloth bags. There I poured cereals – in each bag one type of cereal. I used peas, rice, buckwheat, millet and beans.
Sacks tightened laces. My daughter likes to guess which bag of which cereal. She gently feels the bag, calls the kind of cereal. Then I untie the pouch, and together we look – right or wrong. This not only fascinates the child, but develops fine motor skills.
4. Boxes as nesting dolls

I also made several boxes of different sizes. She covered them with beautiful colored paper. And made each other. Ksyusha loves this fun! She first parses the boxes, and then tries to make them up again.
She doesn't always succeed on the first try, and with a laugh, she again shakes out all the boxes on the floor! And so until it works out!
5. Cards puzzles

I found a couple of big postcards at home. I cut each card into several pieces. Get puzzles. For my little daughter, they became another interesting entertainment. She gladly collects them.
And what games from scrap materials do your children like? Which ones did you come up with yourself?