The problem of sweet worries many. Children do not imagine their life without candy, and some mothers are easier to buy than to endure children's tears. But I do not take the path of less resistance, but make healthy sweets at home.
I was pushed to such an idea by a television program. It told about the necessary daily rate of sugar, which children should digest.
Considering our daily rate of sugar, I was horrified. Instead of 50 g, my children ate 200-250 g. These are sweet teas, biscuits, pastries, sweets and waffles. The diet of children's diseases.
But how to leave a child without a sweet, how to replace your favorite candy?
Ideas turned out to be very lot, and they all came to the children to taste.
1. Sugar free homemade jams
The idea of ​​home-made jam and sugar-free jam I read on the Internet. We take bananas, lightly fry in a skillet, add sweet fruits (melon, apricots, strawberries) and grind through a sieve. You can add gelatin, get jam.
Natural fructose produces a light, sweet and sour taste. If bananas are overripe, sweetness prevails. I pour the mass into an ice container and make wonderful, tasty, healthy marmalades.
2. Dried fruits with honey and nuts
These are our favorite candies. They are not cheap, but do not eat much either. I use prunes, dried apricots, walnuts, figs. I grind everything and mix with honey. My sweet tooth is delighted with such sweets.
3. Tea without sugar
Since the children ate large amounts of sugar with tea, I replaced it with honey. I serve tea without sugar, and they like to spread honey on bread. Tasty and healthy, and most importantly, that such tea drinking is popular with children.
4. Homemade sweets
Knowing that I can not do without economical and tasty chewy sweets, I cook homemade toffees. On the content of sugar and harmful trans fats, they do not compete with the store. My toffee contains only cream, chocolate and honey.
I understand that children cannot do without sweets. But if you combine business with pleasure, you can get very useful goodies.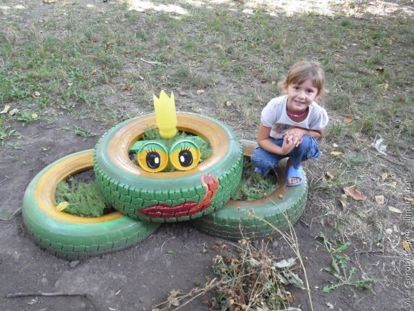 Of course, sometimes you can afford and buy candy. In the modern world it is difficult to refuse yourself when you see a beautiful advertisement or a shiny wrapper. But I have been teaching children since childhood that not everything that is useful that glitters.
Do you have your own recipes for healthy sweets? Share it?