In our family, everyone tries to observe table etiquette. To be honest, I hoped that my daughter would adopt our manners with my husband, and we would have no problems with behavior at the table. But I was wrong. At an earlier age, she behaved disgustingly: she could play with cutlery, get up from the table without asking, and eat like a little pig.
My husband and I had to work hard to teach my daughter good manners. Now Tanya is 5 years old. She already knows how to behave at the table and even tries to teach her younger sister, who is only 8 months old, to learn the rules of etiquette 🙂
Tanya knows that it is impossible:
– speak with a mouthful of food or bite off a piece more than can fit in your mouth;
– swing on a chair;
– messing with spoons, forks, knives and other items;
– put your elbows on the table;
– chew with your mouth open;
– speak loudly and interrupt other people during a conversation.
Our daughter understands what can and should be:
one. Use napkins. You need to put one napkin on your lap so as not to stain your clothes. If there is no napkin, then you need to quietly ask her. Tanya also knows that before drinking a glass of juice or water, you need to wipe your lips from greasy food. So the dishes remain attractive throughout the meal.
2 Sitting at the table is right. Tanya sits exactly, does not turn around. Even at breakfast, he behaves as if at a banquet, which makes everyone around him happy. True, sometimes you still have to remind the little princess to level the back.
3 If you need to go to the toilet or washbasin, then need to apologize quietly before getting up from the table. My daughter knows that silently leaving uncultured. She also knows that all guests should not be told exactly where she is going to go.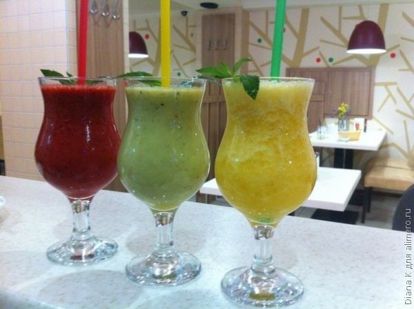 Although once, when celebrating the grandmother's birthday, the daughter saw through the window how our dog ran through a flower garden and broke flowers and flower beds. She silently jumped up and ran out from behind the table. Our dad, not understanding what had happened, ran after her. A few minutes later they returned. Tanya busily and loudly told all the guests to excuse her. She did it to catch a dog 🙂
four. Sure to need to thank. My daughter knows that the owner of the house needs to thank for the food before leaving the table. And it does not matter at a party or at home.
Of course, my daughter is still small enough to fulfill these rules flawlessly. Occasionally there are slips. I try to gently remind my daughter about the rules of behavior at the table and she corrects it.
And what rules of etiquette at the table do your children know? Did you find it easy to teach them?