My parents are interfering in the upbringing of my 5 year old daughter. They directly criticize the clothes we buy for her, the food I cook and try to replace their parents with their obsessive care.
Grandparents from both sides are imposed on our daughter by myths about our parental responsibilities, her responsibility to us and ours to her. And all would be nothing if there was a note of irony in their voice.
Myth number 1. Parents gave life and the child is obliged to obey them all his life for it.
Yes, we gave life to our child. This was our mutual desire. Only ours! We have long planned our pregnancy. But this does not mean that the child must obey us and bow down to our feet!
It is my husband and I are grateful to the higher forces and Mother Nature for giving us the opportunity to enjoy a little miracle. We owe it to the child. We must invest the best in it, give education and upbringing. We are responsible for his life!
Myth number 2. Parents spend time raising their children, so that in their old age there was someone to serve a glass of water.
My husband and I believe that with such a relationship between parents and a child, an insurmountable barrier will immediately grow. In no case can not blame the child that you give him.
I think that I study with Ksyusha, I take her to various circles not in order to demand any return afterwards. I try to bring diversity to the life of my daughter, trying to understand what activities she is interested in, what talents she is hiding in, so that she herself can choose the way she likes. And it's not at all to educate themselves to work for the future.
Myth number 3. Parents know better, they are older and smarter!
Yes, we are older, we are smarter, but we cannot impose our opinion on the child. A child, even the smallest one, is a personality, an individuality. Ksyusha herself is able to choose the direction of her life.
We can only support it or caution caution. Although here I also have a clear opinion. If my child picked up an iron and does not want to put it in place – let him burn. Only in this way he will understand that his parents are more experienced. And reproaches and shouts will not lead to anything good.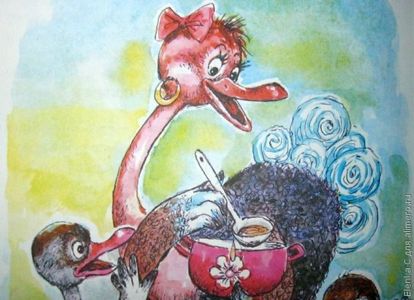 Myth number 4. Parents must punish their children.
My husband and I are sure that we should not raise a child in constant fear of being punished. Ksenia, of course, is not an ideal child, and receives her portion of punishment. But deserved. And not for any slightest offense.
It happens that the child is naughty, expressing his love for us. Or just missed and trying so much fun. My husband and I learned to distinguish it.
Recently, my daughter accidentally broke the cup. My mother shouted at her so much that the child ran to my room in tears. This caused my quarrel with my mother. I think that a broken cup is not a reason to scream at a child.
We are grateful to grandparents for raising us. And we will bring up our children ourselves, without persistent advice and obsessive help.
What myths about parenting and parental responsibilities have you encountered?