I have two kids. The eldest is a schoolgirl, almost a teenager. A junior goes to kindergarten. Last year, my daughter seriously declared that there was no Santa Claus. She saw her grandmother putting presents under the tree.
Of course, everything has its time. Sooner or later, every child will know the truth. But anyway, I feel a little sad because my daughter grew up so quickly. Although her knowledge does not prevent her from believing in New Year miracles. She is looking forward to this holiday and sets goals for the next year.
For example, today the daughter said that she would come up with desires for the chiming clock: finish the school year perfectly and learn how to play the piano. Lovely desires!
But my son sincerely believes that Grandfather Frost will not leave him without a gift. After all, we together wrote a letter to the good grandfather Frost.
I want the New Year to be remembered for a long time by my kids and the winter holidays are not boring. How to make this holiday truly magical?
Letter to Santa Claus
Every baby is looking forward to gifts. And if he wrote a letter to a good wizard or painted his dream for him, then the waiting becomes more weary. And since the good grandfather gives gifts only to obedient children, the little ones are wondering if they were obedient enough this year?
Children's joy from the gifts received is beyond words! especially if Santa Claus pleased the wishes of the baby! Therefore, I advise everyone to write in advance with a cub a letter for Grandfather Frost. Give the child a miracle!
Of course, Christmas decorations and garlands can be bought at any store. But they will never replace those that kids often make with their tiny handles.
For them, such preparation for the holiday is already a holiday. I think that exactly when the child cuts out his first snowflakes, he gets a new year mood.
I still keep the primitive garlands that my daughter made at the age of 5. And we still decorate them with an apartment. This is so touching!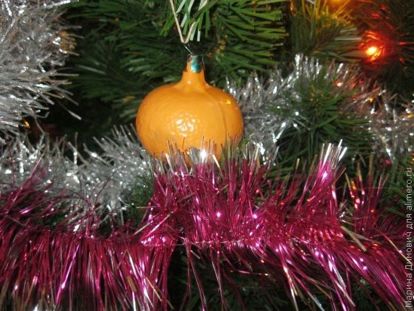 Christmas party
In the New Year holidays entertainment programs to spare! Sometimes, for adults, such a pastime seems like a waste of time (in front of the TV is more interesting), but this is not the case. Even if the baby sees the 10th Santa Claus in a week, the New Year's mood will not lose it.
My son already had 3 matinees – in mugs and kindergarten. And despite this, we are planning to attend a New Year's performance at the puppet theater, a festive show with our favorite characters – Fixics, and a children's concert in the philharmonic society. Rich program, right? But the child is waiting for these events with impatience!
And how do your children spend the New Year holidays? Share interesting ideas!