Now is the time of winter holidays for schoolchildren, it's time for the New Year holidays. Naturally, the question arises about proper nutrition for children.
I have two schoolchildren and two preschoolers, so I know everything, or almost everything, about nutrition. In addition, it is necessary to eat properly everyone, not only children, but that's another story.
The school year is not easy for a child. It is important at this time to provide the child with good conditions and good nutrition. Healthy food makes the growing body most capable of both physical and mental development.
Not high-quality food, with a large amount of fat and carbohydrates, will lead the child to a breakdown, apathy. His academic performance will decrease and his interest in studying will disappear. This will not happen because the child is lazy, but he simply will not have the strength to perform a certain work.
The task of any parent is to provide healthy, vitaminized food with plenty of protein.
How to ensure this?
10 rules of baby food
1. For breakfast you need not be lazy and cook porridge.
This hot, nutritious meal contains glucose, which will give your baby energy. To instill morning breakfast in children is not a simple matter, but over time it will become a useful habit that will become commonplace.
2. Do not give sweets and sweet cookies to children in the early morning. They have a lot of sugar, which means little use.
3. At school snack should be light. You can cook boiled chicken meat, dairy products, cheese and of course fruit. It is more useful than various sandwiches and buns with butter and sausage.
4. Lunch should contain liquid meals. Soups are necessary for any generation, both small and old. Cereals should also be in the lunch menu. And of course tea, compote or juice.
5. A mid-morning snack usually consists of a small amount of fruit, a bun, or a baked piece of cake with milk or another kind of liquid.
6. For dinner, you can serve fish dishes, some milk porridge.
The child may not want to eat in the evening, but he will not refuse the proposed apple or other type of fruit, which will be useful.
7. It is necessary to closely monitor the child to drink at least 700 milliliters of water. This is the norm of the amount of water consumed, namely water, for children under fourteen years old. Juice and tea can not be drunk on an empty stomach, from this appetite will be lost.
8. From the time I was young, I form my habit of eating according to the schedule. Eating at the same time is a good thing. Protects against overeating, overweight and a number of gastrointestinal diseases.
9. I do not recommend feeding children with sweet foods. Let food contain a bit of everything, but with benefit.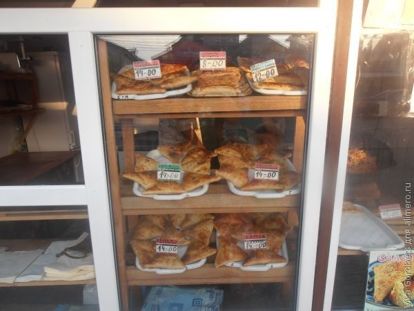 10. You should not be nervous and shout at the child because he does not want to eat. It should gradually accustom him to the regime and in a year – the other he will ask to eat in the early morning or in the evening.
Everything depends on the parents, the children – their reflection.
Do you follow the nutrition of children?