Communication with the child and his upbringing is the most relevant topic for mothers. There are no perfect people. And this means that we all are allowed or can make mistakes. I watched myself and thought about what was wrong. Corrected. And now I am sharing my personal experience with you.
My daughter will soon be 5 years old. I look at her and wonder how quickly time has flown by! She is already an adult, active little girl, cheerful, mischievous. Every mother can only say good things about her child.
But not everything in relations with our daughter was perfect. There were crises, endless moods, and disobedience. But still, I admit my guilt, because in many ways I was and am not right. Why all? Because it is necessary to find an approach to the child, to be able to explain everything correctly, to tell, and not to shout.
But then there is a bad mood and feeling unwell. I, for example, often broke down on children. But they are not guilty of anything and do not understand why, in fact, they shout at them. But watching my children, children in other families, I came to some conclusions. I highlighted phrases that are found in many families. Here they are:
1. Take it, just take it easy!
Frankly, whims and whining can get so much that the mother or father is ready to give the desired thing, if only the child is behind. It is especially sad when a child asks for some kind of game, at the moment when parents are sitting on social networks or playing computer games. It turns out that parents do not want to pay attention to children. It's easier for them to play games instead of playing with the baby.
How do I respond to requests, let me, please? If he cannot be given a thing (documents, sharply piercing objects, important things), then it is necessary to explain why. If the parent gives the baby what he asks, then the child soon ceases to perceive the parent no. He is simply aware of the fact that by moaning and persuasion for many hours he will be able to achieve the desired (and sometimes even the forbidden).
2. You still will not succeed!
If you think, then an adult to hear such a phrase would be unpleasant. And what to talk about children! If the crumbs are repeated regularly, then he will soon develop a fear of taking the initiative, and complexes will appear. Yes, and from his mother's screams, he feels stupid and awkward.
I believe that, firstly, you need to believe in your child (and tell him about it). And secondly, he needs to be given to show his independence. If he wants to make a snowman himself, let him sculpt. Nothing, if not very nice, it can be corrected together.
3. Once again I will see – I will punish!
Oh, this is my phrase, which I still can not get rid of. Honestly admit, because the case does not reach further threats. So why threaten? Today, my daughter took clean sheets and poured everything and chopped them into small pieces with scissors. It was a shame that she did not ask permission.
I scared her with what I said, the next time I will definitely punish her. As a result, it turns out that it is this next time that the children are afraid. And this expression causes them to be perplexed and offended. And the sudden cries and breakdowns of parents simply scare and do not lead to anything good.
4. You must!


Should I? What does a little child owe us? Clean up, wash dishes and wipe floors to shine? For some reason, I remembered the phrase from the advertisement: Why did you buy me then (in the sense of giving birth) ?.
Many kids have a defensive reaction. Instead of executing a command, they simply ignore it. After all, this phrase and its boring sequel, endless moralizing bore the child. He stops listening and hearing, and therefore switches to something else. I think there is a way out. The word must need to be replaced. Yes, do not forget about the praise.
5. Immediately stop it!
Harsh words scare the kid. Especially small. He may burst into tears, capricious. Adolescents in response to such a phrase are locked up in themselves, they are silent, that words cannot be drawn from them. In general, it is worth choosing words.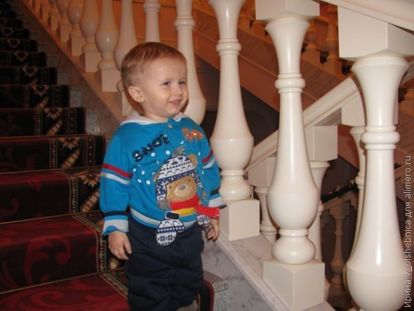 6. Do not worry about nonsenses.
This is nonsense for us, and for the child – an important component of his life. After all, Vika's new shoes from the kindergarten are very beautiful, and my daughter also wants those. I remember myself as a child: there were constantly scandals, because I wanted to ride the hill when mom hurried to work. I wanted the same doll as Masha's neighbor, but I didn't buy it.
What is not serious for parents, it is extremely important for the child. Especially for teenagers. For me, the attention of one boy, which I did not receive, was important. I was upset and wept, but none of the parents supported me, considering it all nonsense.
7. You're a girl (boy)!
I never understood this phrase. And her mother-in-law constantly applies it to my children. Honestly, I do not understand the differences when it comes to cleaning, behavior at the table. It seems to me that people of any sex should know how to behave at a party, in public places, at the table, etc., and the floor here does not matter.
All children are different. Someone is calmer, someone is more active. Yes, and all is naughty, too, in different ways. If my daughter is denied the purchase of sweets, she is not very upset. On the contrary, it can remind itself that sweets are harmful to health, they spoil the teeth and their appetite is lost.
But you can't prove anything to your son (soon 2 years old) and he always gets his way. His principle: if you give something to my sister, give it to me. He shouts, you have to talk to him and explain a lot to him. I sincerely do not understand those mothers who shout at children instead of hearing the child, find out what he wants.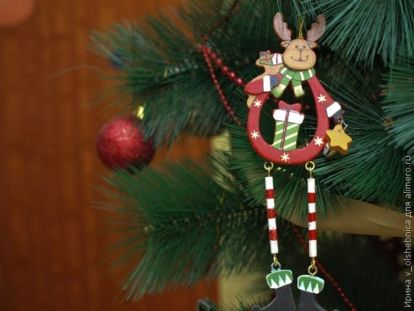 9. I said no!
I remember as a child I was constantly answered that way. I hated that word. But not so it scared me, how much misunderstanding, why not. Is it really so hard to explain to a child, to give a full and sensible answer?
My children know why you shouldn't buy everything. And instead of no, I say that we already have it, in the near future we will not need it, there will not be enough money. It can sometimes be difficult to respond, it is distracting, exhausting. But I think the child should receive weighty arguments and full answers to their questions.
10. What kind of child are you?
Analogs to this expression are all sorts of insults, humiliations, comments. Thus, by hanging labels on our own child, we lower our self-esteem with our own hands. And the child, realizing the situation and the essence of what was said, begins to really correspond.
Not once noticed that the remark that you are an inattentive daughter and really became even more distracted. Apparently, it is easier for children to come to terms with a nickname or remark than to change their pattern of behavior.
And what can you add to my topic? What will be your opinion on this topic?