I remembered the story. About 20 years ago, when I was still small, adults very roughly discussed the behavior of my relative, who was married at 21, and did not hurry to have children. Health problems? Not. She calmly declared to everyone: I want to live for myself. At the time, it was wild. And now?
I sat, analyzed, and realized that in my environment, where most couples are in their early thirties, very many have no children. Why? The most common answer is the lack of a material base.
My close friends decided that unless they had their own living space, it was better not to plan children. They save money, but it turns out badly. After all, you need to pay for rental housing, get dressed, at least once a year to go to rest …
It is clear that in this situation it is very hard to save up at least for the first installment.
And the cost of a child? Of course, there are some payments, benefits, but, in fact, they do not cover even half of the expenses incurred by young parents. So my friends are waiting for the material base to improve. Have long been waiting. They are under forty.
About 30% of my acquaintances have problems with childbirth. It is sad. But the ecology, especially in Belarus, nutrition, yes, and that it is no secret, a way of life, leave their mark.
If you count the number of my girlfriends who did IVF, then your fingers are not enough!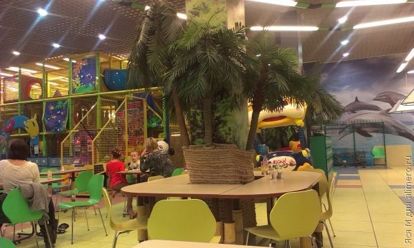 I will first take up a career, – says my neighbor, who works in a large company. Do children hinder career? A moot point.
When a woman comes to work, one of the first questions she is asked is: Do you have children? If there is, then there will be sick leave, meeting requests and matinees. Although, in all honesty, the answer is no, there are no children for the potential boss either. After all, if the child is not there now, it is not a fact that he will not be in a year!
It got to the point of absurdity. Being in search of work, my girlfriend on the next interview blurted out: There are children. Two. Adults, they do not give sick leave. I'm not going to start more. After two caesarean tubes were bandaged. Can you imagine what kind of person was the person who conducted the interview?
Perhaps this is the most honest answer. Although selfish. Children do not have to hike in the night disco, even a romantic candlelight dinner with them is difficult to arrange. But they require attention, subordinate to their schedule, and sometimes it begins to seem that in general you live someone else's life.
These are the main reasons why many of my friends do not have children. But to be honest, there are always exceptions to the rules.
A friend who, alas, for health reasons can not get pregnant, adopted a wonderful boy.
The other, having given birth to a baby, left her unloved work and … discovered in herself the talent of a songwriter. Now her beautiful songs are sung by many popular Belarusian singers.
There is only one conclusion: there can be a million reasons not to have a child. But only when a screaming little ball appears in life, you realize that all these reasons are made-up.