Soon a miracle will appear in my life – my daughter. I found out the sex of the child at 22 weeks old. Since then, it has become more responsible approach to preparing for childbirth and more thoroughly prepare the husband. I'm going to give birth to him.
Preparation for childbirth can be divided into several stages. Childbirth – this is a very important event and absolutely do not want to let everything flow by itself. Until the 30th week, do not worry. There is still enough time to prepare for childbirth. It is necessary to relate to the choice of a doctor and a maternity hospital without panic.
You need to choose a good doctor – a professional, because he or the midwife will be the first to take into the hands of your baby. For the doctor, experience and, of course, talent are important. Surely there are girlfriends who can recommend a good doctor. Some information can be obtained from the Internet.
In general, in a few days of gathering information, you can make a list of candidates.
But everything will be decided by a personal meeting with the doctor and your intuition.
It is necessary to clarify whether this doctor will be able to come at any time in order to receive your childbirth. The first impression about a person remains the most important, but still find out how many births he has already taken, maybe some of his patients will give you their comments.
And do not hesitate to ask the doctor questions that have accumulated. This will also help to decide.
I decided on the doctor right away. I want to give birth to the doctor who monitored my entire pregnancy. He knows my physiological features, takes into account my age and acquired diseases. And more pleasant, you see, to give birth to someone you trust for 9 months.
If you have decided on a doctor, then the question is automatically resolved with the maternity hospital. If you have not yet decided on a doctor, then you need to collect information about maternity hospitals, because the reputation says a lot.
There are maternity hospitals in which there are chairs for vertical childbirth, and in the prenatal there can even be a bath or a pool. For example, another hospital less comfortable, but there is the best medical staff. Very good, if the shower and toilet are in the ward.
There are many nuances that will affect your choice.
To be sure that you will give birth in the hospital that you yourself chose at the 32nd week, you need to agree with the head doctor and sign an exchange card with him.
Legislation prohibits formal birth at home. Perhaps there are supporters of this type of childbirth, but it is not worth the risk. This is very dangerous for both mother and baby.
To date, almost every maternity hospital allowed partner childbirth. If you decide to give birth with your husband, then he will have to take a blood test for infections and do a x-ray. Expect the result will have a week, so you need to worry about it in advance.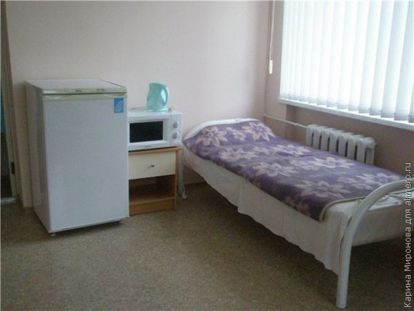 Do not forget that reviews about any doctor, obstetrician / gynecologist, you can hear both positive and negative. Determining which doctor to entrust the appearance of your baby to the world, do not forget, first of all, about your intuition.
How did you prepare for childbirth, with whom did you give birth?