Agree, it is quite difficult for a woman to convey to a man her feelings during pregnancy. With the first and with the second my spouse there is an identical history.
My catchphrase on this score is: If only one man had gone through these 9 months and had given birth! Then it would probably be understandable. The husband laughs all the time 🙂 But the truth is, can you imagine how much simpler the relationship between the spouses would be if the men also had children?
Most recently, a very old film was shown on TV. My friend, my enemy. And just we raised this topic. There, a male alien was carrying a child. I would like to speculate on the topic of male misunderstanding. And how to deal with it?
It was quite difficult for my husband to understand my condition in the first 3 months. When mood spikes are lightning fast, there is a crying for no reason and I, as if off the chain. Attempts to explain to him that hormones are to blame for everything, always ended in failure.
Well, they can not, men, understand how you can cry because of the cute little bear, which is shown on TV. Or, how can the mood change in a second. Or when you constantly want to sleep, although you sleep both day and night. He does not understand why I get tired like a dog, while I sit at home and do nothing.
Belly has not grown
More than once in conversations of my pregnant girlfriends, I hear the following phrase: My husband did not understand me until my belly began to grow. Perhaps there is some truth in this. Already, I notice for my man, how he looks at my growing tummy with interest, and how he is moved like a child.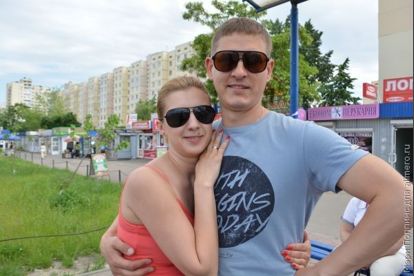 He often wants to touch the stomach, he asks about the pushes and sometimes forgets that the hug is not as strong as before. On the past ultrasound he was absent. And now he himself asks when the next one is to go and look at the baby with me.
How can a man understand a pregnant woman
If you want your husband to understand your interesting position, read articles and all kinds of information with him. In addition, there are a lot of interesting films about life in the womb and its sensations. But look, do not push hard. My spouse does not like being forced on something. That's when I ask, I take a moment and tell / show everything.
Dear men! Try to understand your pregnant women, and try to put yourself in their place! Although it is quite difficult to do 🙂
And how did your men react to pregnancy? Was understanding or not?