All of us, one day becoming future mothers, we do everything so that the baby inside us develops correctly, and we say goodbye to many of our habits for at least 9 months, before the birth of the child. But there are such things that we, for one reason or another, cannot refuse. That's what I would like to talk about in my topic.
What I refused
I am the mother of two charming girls, and when I was just waiting for them, I had to change some of my habits.
Coffee. I once wrote that I can not live without coffee. If I don't start the day with a cup of invigorating drink, around lunchtime my head will start to burst of pain. So for the sake of the children I refused to myself in this joy. Interestingly, every time the refusal of coffee was not accompanied by any headaches and other troubles.
Physical activity. My second pregnancy was accompanied by such a tone that I was afraid to go for a quick walk once again, so at first I was still trying to do something like charging, but then I gave up even the easiest exercises.
I also tried to be as nervous as possible and sleep as much as possible. Pregnancy is the time when you can with a pure heart postpone all household chores or delegate some of them to other relatives. When else can you afford to sleep during the day, if not while waiting for the baby?
What I could not refuse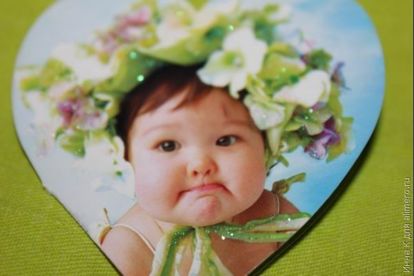 Computer. We all know that for the future mother it is undesirable to sit at the computer, but due to my profession I have to spend 8 hours in the office sitting at the computer. True, and having gone on maternity leave, I could not give up this technical invention and sat out in the evenings at the monitor, looking for information on caring for babies.
Aircraft. I could not deny myself another joy. We are trying to spend the holidays at sea, so during the pregnancy I flew on an airplane, and even with a transfer. In this case, it seems to me, the effect of a 3-week stay on the seashore blocked all the inconveniences that I had to experience while sitting on the plane.
Sweet. During the first pregnancy, I gained 25 kg. Considering that I did not deny myself sweet and most of all loved to eat buns with butter and jam, it is not surprising. In the second pregnancy, I took up my mind and had already limited myself in nutrition and gained 15 pounds, which is quite acceptable compared to the first time.
What would I never do
Alcohol and cigarettes. Many pregnant women take a serving of another kind of alcoholic beverage, arguing that it is even a little useful. And some say that they simply cannot live without a glass of beer. Well, I do not criticize them, just for me personally this is unacceptable. As far as cigarettes are concerned, I am very sorry that some women are not embarrassed that their child inhales smoke with them.
My friends almost all have become mothers. One of my friends went around a lot until the birth (a lot – it's a few miles a day), the other liked to sit in the steam room, and the third one drove the car, which I wouldn't do, just because it was risky.
And from what you could not deny yourself during pregnancy?