Women always watch their weight. But there comes a time when doctors begin to observe this indicator. And the aesthetic side of the issue does not bother them.
Psychological blow
Well, what woman does not worry about her weight even in these wonderful 9 months? Personally, I do not know these. When pregnant women meet, they usually ask each other legitimate questions when to give birth ?, and how many kilograms have you added ?.
My pre-pregnant weight was 53 kg, I began to gain weight early, but gradually. Weighed every day and led a table where she recorded daily indicators. As soon as the grams passed into a new kilogram, I was upset.
By the end of pregnancy, for many people, it doesn't matter how much and where these traitors sit, we are decorated with a tummy and he looks away from problem areas.
What will the doctors say
Every doctor appointment needs to say the current weight. As soon as you depart from the norm, they began to swear and threaten to hospital. You type a little – a child will have problems, a lot – you won't eat, otherwise a big one will be born. Although it is proven, the amount of weight gained does not always affect the weight of the child.
Despite this, by weight, you can really identify problems. In the middle of pregnancy I gained 3 kg in 2 days, I had a panic, of course. Having passed the tests, I was diagnosed with a kidney disease, so I think it's worth monitoring the weight.
Norms
All guided by the rules. Since I am skinny and I have been told that in my usual weight I do not get, I should have gained, in their opinion, 13-15 kg. Get your reserves, plus the rate of 7-10 kg. It was not there, I gained 11 kg. And at the same time it was visible where superfluous.
Increasingly, I notice from girlfriends that they are gaining an average of 17-20 kg, and they say that I'm told that it's not realistic. Although, I think I could not get more, I have such a way of life.
Weight depends on us.
If you look now at people, not only pregnant women, laziness overcomes many. Often we are to blame for this weight, because we do not watch ourselves.
For example, my lifestyle. Hiking every day in the fresh air. I was lucky that the appetite was not very good, although sometimes it broke through to the sweet and the flour. I tried to eat more fruits, vegetables and healthy foods. In the evenings, my husband and I always walked. I did exercises for pregnant women and stretching before giving birth. In general, I did not stand on the spot.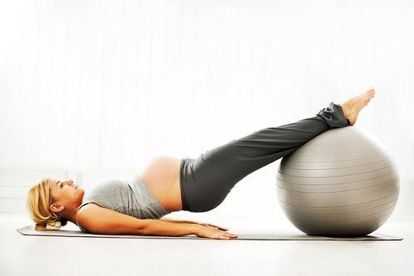 I saw my usual weight right away, coming from the maternity hospital. Immediately wore non-pregnant favorite things. So my way of life and proper nutrition were, after all, the kind that my body and my son need.
P.S. I really want to wish dear future mothers – love yourself during this period, let your laziness recede, do not sit in one place. Health to you and your children!