The collapse of youth


In principle, my plans were not to marry him. I would say more, it was not at all my plan to get married at 18! Not for him, not for anyone else. If, of course, my betrothed would be an oil magnate, who just need to register our marriage to purchase another oil well, then I would have thought.
But Valera is neither the prince of my dreams, nor the oil magnate. He is the father of my unborn child. Yes, yes, I'm pregnant! My girlfriends, with whom we spent time at nightclubs and spending money in pursuit of the latest sales of cheap new products, were not that surprised that I was getting married, the girls were shocked. They shouted to me in excitement that I was ruining my life that had just begun, that my youth had reached its tragic end …
In part, I agreed with them. Probably why I pulled the answer for Valera. And every morning he brought me a bag of strawberries, which his mother collected at her own summer cottage. He told me what color the eyes of our princess would be, and what a funny walk our little tot would spank barefoot to our bed in the morning.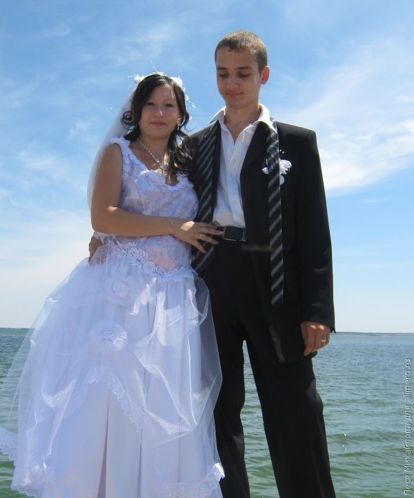 Pleasant chores


I think that thoughts about children's eyes and gait at that moment played a major role in making my most important decision in life. I told him yes. To say that he was happy means to say nothing! At the time of his jubilation, I felt that a part of his happiness settled in me. She grew day by day, and then I felt such a slight stirring inside me, like a little fish quivering inside me!
While my little fish was growing in the stomach, we were preparing for the wedding. In this bustle, I forgot about sales, school years and girls-party girls, who themselves called me less and less. For me, there remained only my future husband and our tiny one, who was already jostling in me so much that her dad was delighted with these movements.
Our celebration was scheduled for July 17th, it was a terrible heat.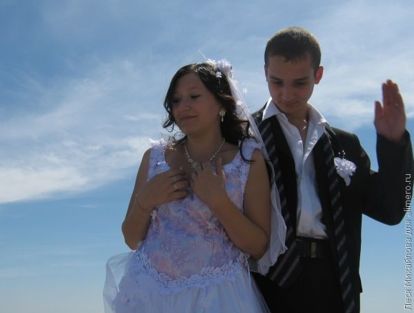 In new life

I was happy when I opened the door that morning. He was all covered in a white shirt and with a constant bag in his hands. He just smacked me on the lips and asked me not to be late. And ran down the stairs. And after four hours under my window the signals of the dressed cars were heard!
I heard one of the guests say to my mother: Behold, you give out your married daughter, did not look at her …. And I didn't care, most importantly, my happiness was near!
I stood in confusion, dressed in a white dress and only a bulging tummy danced merrily, it was our daughter who was glad that Dad was about to appear in the doorway. And then the guests, noise, champagne splashes, cries bitterly and a balloon burst somewhere over the head of the toastmaster! Thundered music, we danced. If I felt tired, it was only from a rather heavy tummy. And just a little bit.
Joy and laughter, music and dancing. Guests and the sea of ​​gifts. All this was in our presence, only we lived apart from them at that time. Only I, Valera and our princess.