I wanted to write this topic, being in position. Now I became a mother of a charming baby. And my husband made me an offer shortly before delivery. But first things first.
I wrote my first topic about how I presented my husband with the news about pregnancy. It was all fun. I remember now with a smile. My husband forbade me to work, sent me constantly to rest and to my mother in the village for fresh air.
I love my husband and, as an obedient girl, fulfilled all his requests. Apparently, this is why my pregnancy and childbirth were successful. But many, seeing me, did not hide their surprise. Envy, or what? It turns out that no, on the contrary, people were worried. You see, the baby will grow up without a father. I do not have a wedding ring! Horrible!
We are pregnant! Must marry?
Why should I listen to other people and what is terrifying, to hold their opinion? I know a lot has changed in relation to marriage and the birth of children lately. Here and freedom of action and many other nuances. The birth of children outside of marriage was condemned. Therefore, many people have come up with even such an unpleasant term as fatherlessness.
What is there to say! My mother's sister had an abortion just because she had a fight with a guy, and he said that the child was not from him. She feared the status of a single mother, gossip. And she could have a baby for herself and enjoy life! As many do in our time.
Now, marriage after the birth of the first child, few people are surprised. Even statistics show that 40% of women living in modern developed countries give birth to children before marriage. And then, these funny photos where the mother-bride holds a little princess in her arms …
Why do people pull with marriage?
Once upon a time I read an article on this interesting topic. My husband and I were in no hurry to play the wedding. Not just because we tested our feelings or something else like that. It was just good for us and without a stamp in the passport. But in the article I read some interesting reasons why people do not want to get married:
– many have seen the unsuccessful marriage of their parents (acquaintances, friends, relatives) and therefore do not want to repeat the same mistake,
– many women do not want to ruin their career and sacrifice it for the sake of marriage,
– being unmarried and even a lonely mother is no longer ashamed,
– Before marriage, you need to build a career, finish school, earn money.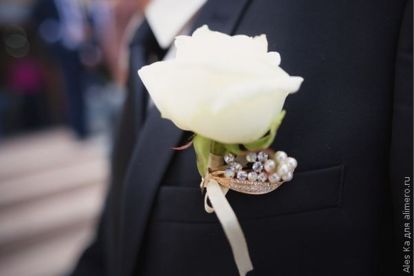 All these factors have absolutely nothing to do with me. I am far from being a career woman, but I didn't try to get married as soon as possible. I am confident in my husband and I am very proud of him. He just made me a beautiful offer, and we both understood that this was not teenage love, not raging hormones, but true love.
I believe that people should marry at their own will, and not at the insistent recommendations of their parents and acquaintances. I really love my husband, I want to live with him all my life. And we got married not because of the fact that we had a little life inside (or please our loved ones), but because of love. Like this.
And what can you say about this?