I do not know about you, my dear, but among my friends there are no vegetarians. It can be extremely difficult to explain to a person his food addictions, it becomes even more difficult to adhere to a healthy diet when pregnancy occurs.
Rumors, fictions and my reality
By the time of my first pregnancy I had been without meat for several years, only fish and seafood remained in my diet. But under the pressure of the public, I gave up. When you bear the first child you are afraid of everything, and when there is no person capable of supporting your views, it is extremely difficult to defend your beliefs.
All these delusional beliefs that only meat contains nutrients and amino acids necessary for human life, and these exclamations: Do not think about yourself, think about the child !.
So, I again became omnivorous. She stocked up with pharmacy vitamins for pregnant women (of course, the baby will not be able to get everything they need without them) and became calmer from the awareness of her accomplishment, and the relatives stopped pestering her.
When the period of toxicosis began, I can not say that it was a quiet horror, although the smell really turned up, even for some reason I smelled like alcohol. When these horrors ended, others began.
My legs twisted so much that I could not sleep at night. It later I learned that this is a clear sign of a lack of the necessary trace element in the body. I couldn't admit such thoughts, because I ate meat and drank a vitamin complex. A little later, tests revealed a lack of iron, had to take additional drugs.
All these sufferings ended a few months after giving birth, when I realized that only vegetarianism would save me. The extra pounds gained during pregnancy just as quickly and effortlessly left as soon as I became a herbivore.
And so, fate brought me a second chance to experience all the delights of carrying a baby. By that moment I had already become a staunch vegetarian and all the arguments of relatives and the fears of the doctors passed by the ears. There will be problems – we will solve!
But to the surprise of others, the problems did not all come. And I still enjoy the feeling of lightness and vigor in the body. Analyzes show the rate on all fronts. And weight gain goes according to schedule.
Everything is relative
On the background of the first pregnancy, the second seems to be a miracle! True, there were no surprises. A month ago, a blood test showed that hemoglobin fell by two units. Although I did not observe any physical signs at all. The doctor prescribed iron pills.
Frankly, already one instruction attached to a pack of pills, plunged me into silent horror. Besides, not everything is so simple. A sufficient amount of iron can be ingested with food, but for various reasons it can simply not be absorbed.
To find out the whole picture, you need to do additional tests that no one appointed to me. But do I want to be a guinea pig that will be fed a month with chemistry, a pack of which costs two euros? And then take a second blood test and think about what to do with me next.
I lean on green buckwheat and make juice from beets with apples and carrots. This is all besides other iron products in my diet.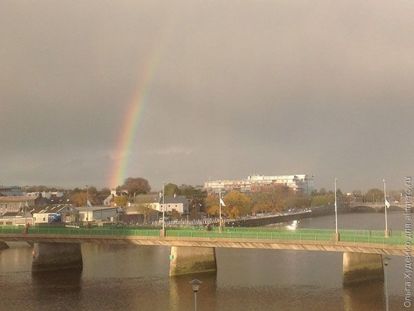 And now four weeks before delivery, but I did not notice how the pregnancy flew by. And if it were not for these mandatory visits to the doctors, I would not have these fleeting doubts that something is wrong.
As soon as I go out of the clinic to the street, I immediately remember that life is beautiful, and pregnancy is the happiest period in a woman's life. The ease and tranquility, which was so lacking during the first pregnancy, returned to me.
More pleased that I have not turned into a spherical creature! It's nice to receive compliments from unfamiliar women that I look amazing!
I hope that the birth will be just as easy, but everything has its time.