Today I want to talk about unusual births in India. I gave birth to my own sister there and it so happened that I had to take birth. Fortunately, medical education allowed to do this. But it is better to tell about everything in order.
I once mentioned in my topics that I lived with my family in India for several years. Now I think about it with a shudder, and, frankly, I myself do not understand how I could hold out for so long and why I did not leave right away. But it is not about that now.
My sister flew to India nine months pregnant to give birth to the ocean. I do not know who advised her to do this, and why she chose this particular country, where unsanitary conditions, helminthic invasions and many infectious diseases flourish.
But it's done, and my sister is in India. I tried to dissuade her from this rash step, but she did not listen to anyone. And then it was already too late, the delivery date was coming, and it was just dangerous to fly back.
It is clear that she needs to give birth in India. Again, I and my husband tried to persuade her to give birth in the clinic, even intimidated, but nothing worked. She hired about 10,000 rupees, supposedly a midwife, who, with the help of incense, was supposed to reduce the pain of labor, and then take the baby.
This so-called midwife looked, to say the least, somewhat strange. In English, she did not really understand, so for me it remained a secret how my sister was able to agree with her.

Childbirth
But here comes the time of birth. And it was just a very rainy day, the rainy season was already beginning. It was about the street, like in autumn in Russia, i.e. pretty cold. She had no opportunity to give birth right into the ocean.
During the first bouts, my husband tried to take her to the hospital, but my sister refused again. She sent some boy for that midwife. This woman came with incense sticks. And the birth process began. Since my sister came to give birth alone, then I agreed to attend her birth.
The time between contractions shortened. The sister practically screamed in pain, and the midwife only burned her incense sticks and did not take any part in the process.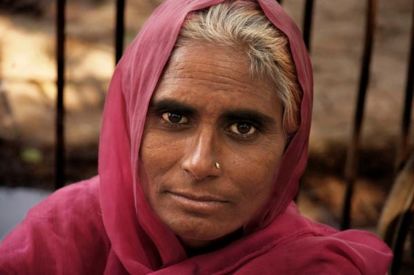 Attempts did not start. And the midwife mumbled something, just left. Sister panicked. The nearest hospital is three hours away. And, apparently, the fear began to attempts. Naturally, I had to take birth, as there was simply no one else in the vicinity.
I had experience in this matter, but for the first time here, not in the hospital, without any medical support.
The girl was born with the second attempts. Screamed immediately. Here are some problems with the birth of the placenta, but we were able to solve them on our own.
It all ended well. All remained alive and well. But I do not advise anyone to repeat this situation.
And imagine, my sister is now planning to give birth to the second and again wants to go to India.
Here is such a story.