My first pregnancy was unexpected. When I learned that a new life had already arisen within me, I was stressed. And this is still poorly said, I almost had a nervous breakdown.
I was not ready to be a mom. The fact is that with the father of the child, we often quarreled lately. And before going to the gynecologist, I learned that my boyfriend has an intrigue on the side. We found out the relationship is very loud, I was just beside myself, and it came even to parting. I left my young man, giving time to him and myself to think.
I went to the doctor because I had a 2-week delay. And as it happens, unexpectedly and unexpectedly, you will receive pleasant news. I thought that the delay in my stress, from the fact that a lot of nerves patted my favorite. But it turned out that I was pregnant. And for this pregnancy I was not ready. I did not know how to be and what to do.
The father of the child, but not yet husband
I waited for the results of the analysis to be repeated and reported the good news to the future father of the child. Surprisingly, he reacted extremely calmly, said that we need to meet and talk.
When we met in the park, he brought me flowers. For the long time that we met and lived together, he gave flowers only in rare cases.
We talked for a long time. I did not want to put up with the idea that he would have to marry because of the child, and I would have to live with him. By the way, my boyfriend reacted to the news more joyfully than I did. And several times during the evening he asked for my forgiveness, said that he loved, and he needed only me. I promised to think.
I thought for a long time. She doubted the loyalty of the one who betrayed me once, and with horror imagined the role of a single mother. My attitude changed only when I felt the first pinoches. It was at that moment that I realized that I loved this baby.
The father of the child all these two months of my thoughts went to me almost every evening, spent the whole weekend with me. And after I felt our baby move, I forgave him.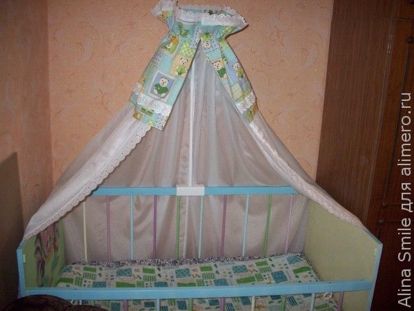 A couple of months later we had a wedding. Our baby was born a little earlier, but absolutely healthy. And I love her very much, and dad doesn't like it. Daughter, by the way, its complete copy. But they say that if girls look like dad, they will be happy. And I believe it!
How did you find out about your pregnancy? Was she planned or unexpected?