Probably, traveling, tourism and active recreation of a pregnant woman in the first two trimesters will not surprise anyone, but in the later periods very few people decide to even move a little by distance and time – and it is absolutely in vain! I want to talk about my small, but so bright impressions journey in the ninth month of pregnancy.
Pregnant pulls to the beautiful
In my usual state, I love nature very much, and during pregnancy I felt an urgent need to communicate with the inspiring beauty and living energy of Mother Nature.
For all nine months in my mother's tummy, my baby visited the Black and Azov Seas, in several forests of her native region.
And when the idea to go to an ecologically clean recreation area on the shore of a lake in the Great Anadolsky Forest Forest Park arose, I was happy as a child! And the fact that I give birth in three weeks (and in practice later it turned out that after two) did not bother me at all.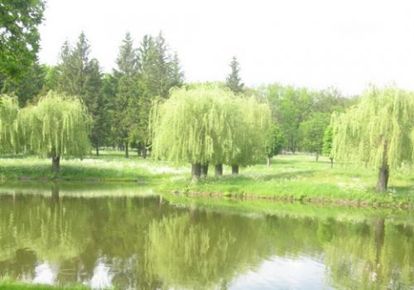 Prudence does not hurt
We traveled for just one day, but I was not going to put any risk of our baby in the stomach at all. So, before the trip, the car was carefully checked for the condition of the car, the phones were charged, and all the little things that could be useful were prepared: from the first-aid kit to snacks on the road.
Comfortable clothes and shoes are also a must for traveling with a tot in the stomach. On the way, we periodically stopped to rest and change the situation – it is difficult to find a comfortable position for a long time with a big belly.
The game is worth the candle
That charge of cheerfulness, freshness and positive that I received in this picturesque corner, helped me with pleasure and ease to while away the last days before the long-awaited meeting. But everyone knows how tired and exhausted future moms feel in the last month.

It was so pleasant to feel free, in the stream of life, and not watching it from the curb. So it was useful to throw off the feeling that you became a hostage of a large abdomen, which became overcome as the birth approached. On the contrary, on vacation, I was glad that I was culturally and usefully spending time with my family.
Of course, I didn't swim in the lake, I only helped my legs. But he inhaled the aroma of water and forest with delight, taking a comfortable position on pure white sand and watching the swimming of her husband. Just think, the sand in the Forest Park creaks when walking on it – I only watched it in my childhood on the river!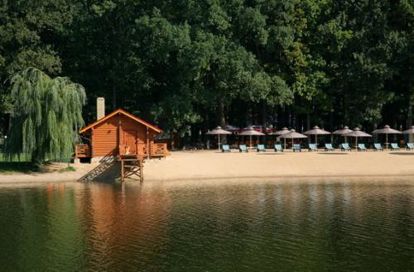 We walked among all this beauty, and I mentally told my daughter: Look, what a wonderful world you will enter very soon! Maybe that's why she was born a week early?