I encountered the concept of toxoplasmosis when, during pregnancy, I was sent to a city AIDS center to donate blood for TORCH infection. Along with toxoplasmosis, the group of these infections included cytomegalovirus infection and herpes. But with me, everything turned out to be in order, and the result of the analysis for toxoplasmosis caused doubts.
Everything I learned about toxoplasmosis
At the time of blood donation for analysis, I knew absolutely nothing about toxoplasmosis. Therefore, when I took the finished results, they did not carry for me absolutely no information. Numbers, and more! At the next turnout, I gave them to the doctor who was watching me. She, having seen them, has changed in the face.
From her words I understood only that I had the presence of toxoplasmosis.
But according to the obtained result, it is not clear how long ago I became infected with it. And therefore, I should go to an infectious diseases receptionist and re-donate blood for Toxoplasma. Also, the doctor told me not to delay this, as this could threaten the fetus.
On the first evening I began to search the Internet for information about toxoplasmosis. It turned out to be an infectious disease caused by the intracellular parasite Toxoplasma. And it can cause serious consequences in case of intrauterine infection of the fetus.
In most cases, toxoplasmosis is asymptomatic, the person does not feel it. Rarely infected people may feel a headache or a slight fever. Some have an increase in lymph nodes. I personally did not have any of these signs.
Toxoplasmosis is dangerous only during the initial infection. In this case, the consequences for the fetus can be very diverse: from exposure to internal organs to miscarriage. If the contact with toxoplasma in a woman happened before pregnancy, the risk for the baby is reduced to a minimum.
The main sources of infection for humans are cats (more precisely, cat feces) and meat products without sufficient heat treatment. Most often, toxoplasmosis is infected when cleaning the cat's toilet or eating raw meat (and possibly when taking a sample of minced meat for salt).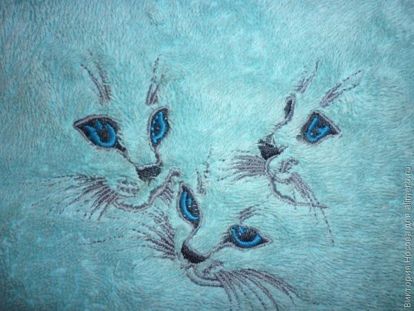 And so I passed the repeated analysis and went to the infectious diseases specialist. The result of the re-analysis said that I had contracted toxoplasmosis for a long time. And then it became not quite clear to me which test to believe, first or second. Can another third do to know for sure? – I thought.
The infectious disease doctor was not at all embarrassed by the difference in results. She started asking me about pets. I told her that we do not have them, but my husband and I often go to visit people who have them. Then she wondered if cats ever lived in my house? And I confirmed that cats have always lived in our parents' family, from my very birth.
This is all decided. It turns out that if a child grows up in a family where there is a cat, he will definitely become infected with toxoplasmosis. For a girl, early acquaintance with this concept is ideal. Then she will not have to fear toxoplasmosis during her pregnancy, this infection will be absolutely safe for the fetus.
The problem was irrelevant. And my experiences on this ended.