Based on my experience, I can say that toothache is worse for me than any other. Even during childbirth, it seems to me that pain is easier to endure than when a tooth aches. To tolerate severe pain is almost impossible, so the hands themselves take pain pills.
But what about young moms who breastfeed? Indeed, during this period one cannot eat half of the products, let alone any chemical preparations. A trip to the dentist is also scary, because It is not known how this or that drug in the doctor's office will affect the baby if it gets into the milk.
Why does toothache occur?


I am not a dentist, but there are many reasons for a pain symptom. The main one is caries, inflammation of the gums or pulpitis. When there is caries, then there is a reaction to cold and hot, and the tooth aches when food is ingested. If you remove all these irritants, the pain usually subsides.
If there is inflammation of the nerve, then the pain does not go away. It usually increases in the evening and at night and has a paroxysmal character. The temperature may also rise, the general condition worsens, the cheek swelling and pain occur elsewhere, from a bad tooth. If there are such symptoms, I immediately go to the doctor, although the dental office scares me more than others.
1) Treatment at the dentist.
It does not depend on who needs help, i.e. nursing mom or pregnant girl.
But not always the nursing mother has the opportunity to get to the doctor on demand. We usually tolerate and wait until the last, I know for myself. ))
2) Clear the tooth of irritants.
If you eat, you need to rinse your mouth well with water at room temperature.
3) To process a tooth.
You can roll a small ball out of cotton wool and moisten it with alcohol or anesthetic drops, then place it on a bad tooth.
For nursing mothers, the safest pills are those that contain paracetamol. But you don't need to take them all the time; consult your doctor anyway.
For inflammation of the gums, furatsilina or hydrogen peroxide solution 3% is used. A soda solution helps me to relieve pain, about 1 teaspoon per glass of water.


Dentistry
And yet all of the above tools will help you get rid of the pain for a while, but not forever. You still need to go to the dentist's office.
I heard more than once the prejudices that a mother who breastfeeds cannot cut or dye her hair, treat her teeth, as well as a lot of grandmother's fairy tales. But you can go to dentistry on HB, only you need to warn the doctor that you are feeding, and then he will select the medicines that you can.
Many painkillers that are used in dental treatment, for example, Ultracain, Ledocaine are rapidly excreted from the body, and also have only a local effect, so nursing mothers may not particularly worry. But if you don't see a doctor in time, you can do much more harm to yourself, and the child also feels your well-being.
My doctor visits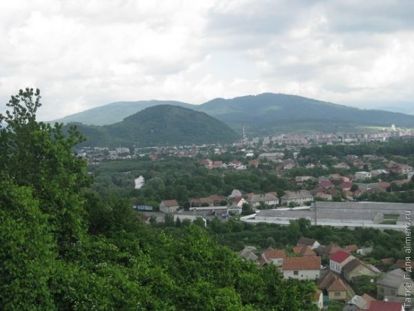 It just so happened that hellish toothache did not pass me during breastfeeding. I thought that I had a wisdom tooth, so when I came to see a doctor, I said, remove it. Fortunately, I came across a normal doctor and sent me for an x-ray. The result – deleted 7. I knew that the medicine was safe, but I still took some precautions:
1) Before going to the doctor fed the small.
2) Milk the next feed. In general, the highest concentration of drugs in milk and in the blood is 3 hours, and within 6 they are already excreted.
3) The pain pills saw only on the day of treatment and when there was the longest interval between feedings (this is before bedtime, the interval is about 4-5 hours).
Girls, do not be afraid to attend dentistry while breastfeeding – do not tolerate toothache. It is relatively safe, especially if you take precautions. And if you are even prescribed a course of antibiotics, then you can temporarily translate into a mixture, and then resume HB.
Do not hurt, you smile and good teeth. ))