There are many will, and everyone decides for himself – to believe in them or not. When I was pregnant, I learned so many things that my head was spinning from their amount. Some of them have a scientific substantiation, but some of them are just silly to believe.
One of the most common signs: you can not cut hair during pregnancy.
I often cut my bangs and remove split ends of hair, so I wondered why such a superstition arose.

Where did this sign come from?
In ancient times it was believed that there is a life force in the hair, and, cutting the hair, a person loses it. Many warriors did not cut their hair before responsible battles.
There is still a belief that cutting the hair, a woman shortens her life, and during pregnancy decreases the life of the unborn child.
Interestingly, some hairdressers themselves refuse to cut pregnant. For some ten minutes a girl in the hairdresser's shop convinced me that you shouldn't even trim a bang. I had to go to another salon.
But most of all I was surprised that some people think that if a woman cuts her hair during pregnancy, she cuts off the boy's penis and he will be born a girl. Maybe that's why I have two daughters? 🙂

Signs on the contrary
By the way, earlier in the villages, women were engaged only in housekeeping and raising children. Everyone's hair was very long and often they trimmed it so that they would grow faster on the growing moon. And during pregnancy, they continued to trim the hair.
It is also interesting that in China, when a woman finds out about pregnancy, she cuts short hair. And if you take into account the fact that this is the most numerous nation, is it necessary to believe in this sign?

Why is it necessary to have a haircut?
If a woman has a short haircut, then not going to the hairdresser for nine months will be just anguish. After all, hair grows, and not always the hairstyle remains attractive. And will there be time after birth to go to the salon?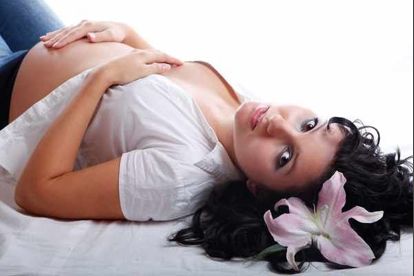 In addition, due to hormonal imbalance, many hairs become brittle, dull. What to do? Go to the salon and cheer yourself up with a new hairstyle. After all, the positive attitude of his mother is much more important for the child.
For example, I had my hair cut. I have a short bang, and it was not my plan to grow it, and my hair is split at the tips, it doesn't look very beautiful. In my opinion, it is better to have a haircut and look more attractive.
Although in the end – to believe or not in this sign – it is up to each mother to decide individually. But try asking your doctor about it. I think he will answer with a smile, that is possible.