My daughter is already a year old, but I remember my pregnancy very well, as if she was still yesterday. In general, my pregnancy went very well: there was no toxicosis, no strong edema, not even a strong zhora. But one problem did not give me rest. This problem was thrush. She accompanied me during the whole pregnancy, constantly calming down and sharpening with new force.
Symptoms of thrush

Probably every girl at least once faced with thrush. I tell you, it is very unpleasant, because appear:
– wild itching in the genital area, which is sometimes simply impossible to endure
– strange, creative discharge with a sour smell
If you have never had thrush, but it did appear during pregnancy, then you shouldn't grab the rolling pin and extort a confession of infidelity from your husband.
It is believed that even my gynecologist told me so that practically all men and women are carriers of this fungus. He may doze off and not manifest himself in the past and make himself felt just during pregnancy, when the body is under severe stress.
No self treatment!

Although the thrush does not affect the fetus, at least my gynecologist stated this, but despite this, it is impossible to self-medicate. It is necessary, at the first suspicion, to contact your gynecologist, pass an examination and pass tests.
Only a doctor will be able to choose for you an individual, suitable treatment for you. I, at the first sign of the appearance of thrush, immediately ran to the reception.
My treatment

During the whole pregnancy, during the exacerbation of thrush, my doctor prescribed me:
1. Candles Pimafutsin. The course lasted five days, one candle each night.
2. Ointment Clotrimazole. She needed to lubricate everything inside and out.
This same ointment was prescribed to my husband, for the prevention and tablets Fluconazole.
Before the very birth, I was prescribed the candles Terzhinan for prophylaxis.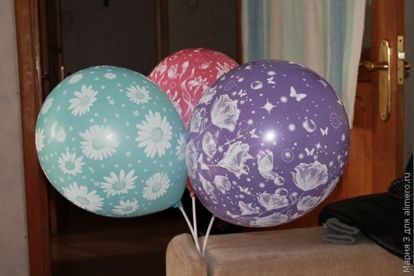 Unfortunately, before the very birth I could not cure the thrush to the end, even the candles of Terzhinan did not help. When my daughter passed through the birth canal, the infection got into her eyes and they festered a little, I had to drop a drop. Thank God, eyes passed for two days, and there were no more consequences.
Therefore, treat thrush faithfully, do not self-medicate and listen to your gynecologist!
Did you have thrush during pregnancy? How did you treat her?