I'd like to share my story of conception. To some extent it remains a mystery to me. I married a guy I met a year with. We had a wedding, started living together in a separate apartment – I dreamed about it so much.
All was good. Brought a British cat, which I raved about since childhood. All care and affection was given to her. She became our first daughter. Former husband really wanted to have children, and I began to think seriously about it. Childbearing age has long begun. We checked our health, passed tests, everything was in order. But I could not get pregnant. So a year has passed.
It so happened that the problems started between us. We tried to talk about it, tried to change something. But we realized that we are completely different people.
I rested with my friends, he and his friends, we had different interests. Views on life and pastime did not coincide, as it turned out. There were plenty of reasons for the collapse of our family life … We decided to divorce, because we could not change anything in the relationship. Filed for divorce.
It was certainly hard for him and me, but we decided to remain friends and divorced without scandals. I returned to live at my home where I had lived since childhood. I terribly did not want to go back home, as I was used to living separately, and even then there were my own problems with my relatives. But I had no other choice.
I went on vacation, rested and began to live again with my mother and her parents, my grandparents. She plunged into work, trying to somehow get distracted. But grief came to our family … Grandmother died. She died in the country, and I needed help. At that moment I was alone at home and needed to contact someone.
The first number that flashed through my head was my ex-husband's phone. Since we were in a normal relationship, I called him. He was very supportive in a difficult moment. Because grandma was actually my second mom.
It so happened that we again decided to try living together – woe united us again. This may seem strange to someone, but such is life, various oddities happen.
It took a little time after my grandmother's death, as I suspected not okay. I was attracted to salty, then sweet, and in general I wanted to constantly eat.
After I had sentenced almost a jar of pickled cucumbers, my husband already started to look at me. I had delays earlier and I was not surprised by this (the cycle was never clear). In this situation, I did not want to get pregnant more than anything, because I recently divorced … But deep down I wanted this.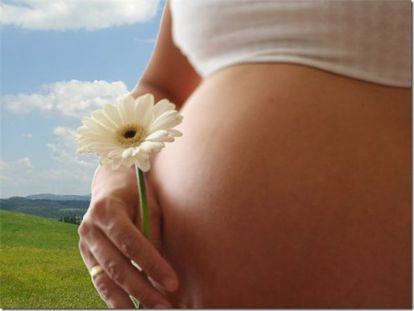 I decided to check and the test immediately showed two strips. What to do? Abortion? I was 24, and I thought that if I did it, then suddenly I couldn't have any more children. Presented this procedure as it will take place, and realized that I just can not do it.
I haven't told anyone yet, only mom suspected of my pregnancy. But I denied everything. The next day I went to the ultrasound, which confirmed my fears, the period was 5-6 weeks and everything was fine.
When I came out of the hospital, there were strange sensations. I began to realize that a new person is growing in me, a new life. From this, a smile appeared on his face.
The former husband then was engaged in repair in his apartment. I dialed his number and told him to sit down. After telling him that I was pregnant, I heard on the phone: Ogggoooo !, then joy in my voice.
In the evening, he came home with flowers and said that he was very pleased with the news. This is how our new story began. We decided to try it first, for the sake of the child. I associate my story with my grandmother. Maybe she decided to connect us this way.