One fine, autumn and warm day, or rather November 15, 2009 (anniversary of our wedding), my beloved husband and I decided that we wanted to have a child.
Yes, it happens like this. Previously, we did not think about children at all. They lived independently, separately from their parents, got married in the 5th year of their acquaintance and after 3 years of living together. Both worked, got a cat and a dog, walked with friends, organized parties.
I did not want more children. I was 24. I was not morally ready for the appearance of a child in our family. But one phrase of my husband turned all my beliefs and desires. Once, having started a conversation about children again, my husband said: Do you want me to take a child at the age of 40 into the first class? I want to be a young dad!
Then, having thought it over really seriously, I agreed and moreover, I myself wanted it passionately. Started action. The first cycle brought disappointment. Armed with optimism and faith in the best, we proceeded to the next.
I fanatically calculated the days of ovulation and waited with awe for even a day to have a reason to do a pregnancy test. The next cycle also brought disappointment, as did the next one. I recovered, because I seized the stress with sweetness or even started to break down all the time, and ate everything. It brought me 5 kg.
The month gave way to a month, the winter was over, but everything was the same, nothing happened. Then I panicked and began to sob quietly in the pillow. Sneaking terrible thoughts that I am barren. Having decided to let go of the situation, we simply spent this month for our own pleasure (I, of course, knew the days of ovulation, just in case).
The fruit of patience and endurance
Again thinking about the cycle in April. When there was a delay of 2 days. I had delays before, but then I decided to do a test. I remember how I did the test in the toilet at work.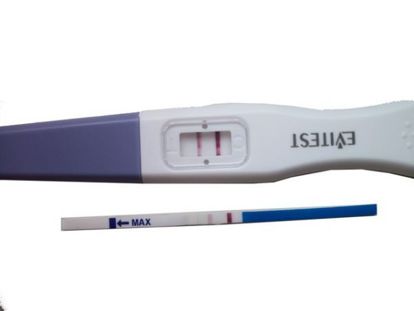 Forces could not tolerate up to the house, and then re-test the house in a relaxed atmosphere. The message to the husband about pregnancy, his happiness in the eyes, our hugs, our assurances to each other, that everything will be fine.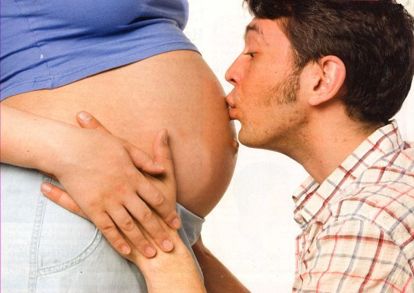 Flew, yes, it flew pregnant life. Toxicosis spooky up to 15 weeks. The first stir in week 18. Although, the gynecologist said it was too early, there could not be anything like that, but I absolutely didn't care what she said. The gynecologist I came across an unusually harmful, but meticulous in terms of the health of my and the baby.
The so-called equator of pregnancy came, 20 weeks. The tummy became well noticeable. At work, I got to see even in weeks 15. For some reason, I immediately felt deeply pregnant and walked like a duck.
At 21 weeks, there was a second ultrasound scan, where we were allegedly told about the sex of the baby. Presumably it was a girl. Just think, I was crying under the doors of the ultrasound cabinet. I wanted a boy. Then I was terrible, just unbearably ashamed of it. I will have a girl! Then I was very happy, I remembered the words: When God wants to give a woman a compliment, he gives her a daughter.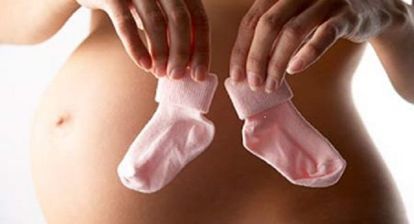 Ultrasound at week 32 confirmed the girl, and then I eagerly began to buy everything that was necessary and not necessary. I was preparing for the appearance of my daughter thoroughly, I wanted to see everything ready, before my departure to the hospital.
In the last weeks I was already eager to give birth. From the 34th week, I attended training bouts and every time I hoped that the birth began, but my daughter had her own plans for this. My girl was born at 40 weeks. But childbirth is a completely different story.
Pregnancy in general delivered many pleasant moments, no less pleasant troubles.
I kept a pregnancy diary, and now, while writing this article, I reread it in order to refresh my memory. How glad I was that I kept a diary. How nice it is to re-read that I terribly wanted sausage at 12 o'clock at night, and we could walk after it 20 minutes to the nearest supermarket.
It's funny to read that I really liked the smell of glass liquid and the smell of shoe polish. It is pleasant to remember the impressions of the first movements and the first tangible pushes.
I am sure that I will be pregnant at least once more, but this pregnancy will forever remain the first and unique.