There are so many things spoken and negotiated on this topic, but you still come to some conclusions by personal examples. I recently wrote a topic about my birth and remembered an interesting conversation that I had with my roommate.
The story of one girl
My child did not gain weight in three days at a normal rate, so we were left in the maternity hospital for the fourth day. Naturally, everyone was discharged, and a girl came to my ward, who gave birth to me on the same day, but because of the difficult births, her child was immediately sent to intensive care, so she also stayed overtime.
It is evident that in order to somehow cope with severe stress, she told every newly encountered person how the birth of her son was given to her. The pregnancy itself was proceeding normally, but when the contractions went, she could not give birth. Day she suffered their every minute bouts. The waters moved about eight hours before the baby was born.
She and her husband went to see the doctors, asked them to do cesarean, and they were told that there was no evidence. To her happiness, the next shift turned out to be a competent doctor who helped her finally have a baby, but, of course, with multiple internal and external breaks.

Interesting dialogue
And against the background of this story we had an interesting dialogue:
– … I tell them how it is no evidence, I'm 30 years old! I'm late
– I am also 30. She gave birth in 6 hours, and the strong contractions lasted two hours. And how they made the incision, everything went on just like that.
– So I have the first birth!
– Me too.
– Probably, hereditary predisposition is good.
– Yes, it seems no, my mother gave birth like a 12 hour book.
– So you at least every year you can give birth!
– Probably…
Of course, I don't know the whole life situation of the girl – we talked with her for a day and never saw again. But for myself I can say with all certainty – if it were not for my lifestyle, which I led before pregnancy, everything could have been different. The sports section, running in the morning and, as a result, a minimum of alcohol, a maximum of healthy food – all this has done its job.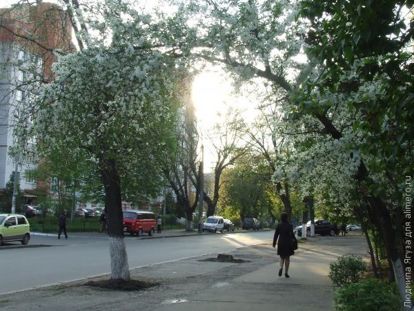 I also watched at work how the girls who decided to get pregnant suddenly suddenly began to go to the gym, swing the press and jump on the rope. But a couple of months before the pregnancy, the organism cannot be put in order. It must be a lifestyle.
Therefore, it seems to me to be absolutely empty disputes about whether it is dangerous to give birth at 40. If you eat properly, give yourself physical exertion, then at 45 you can normally give birth to a healthy child, like my grandmother, who suddenly became pregnant at such an adult age.
And if you lead a disorderly and purposeless existence, indulge in alcohol, then at 19 you can almost die in childbirth, revealing the light of a sick child with heart defects. This is an example of my neighbor.
Therefore, as for me, there is no optimal age for childbirth in numbers – there is an optimal state of the woman's body. And it depends only on herself.
Or does someone have a different opinion?