The day when our Sabrinka came into being, I will never forget. And what mother will forget such a significant day? The estimated date of delivery (PDR) was set to me on 11/12/12.
Dreams Dreams…

Probably against the background of a pregnant mood, I decided that I would give birth 12/12/12. I wanted my daughter to have a beautiful birthday. This date falls every hundred years. Therefore, on December 11, I began to gather in the morning in the hospital. She folded the bag, made all the necessary hygienic procedures, charged the phone and tablet, even propelled her legs just in case of a fire to return from the hospital in all its glory.
But my daughter was not particularly in a hurry. With such hope, I considered the intervals between contractions, but they were just training ones. I tried several ways that Google suggested to me to speed up the generic activity, but none of them helped me. In the end, I decided that my body mocks me.
As a result, neither the 11th, nor the 12th of December did the miracle happen.
X day

December 13, Friday night, my husband invited his friends to visit us. We sat as if nothing had happened, chatted, watched a movie, the husband and his friends began drinking whiskey. It was about nine o'clock in the evening when I felt that something was wrong. For some reason I started running every 10-15 minutes to the toilet in a small way. Only once at 5 it dawned on me that this, it turns out, amniotic fluid is leaking. To be honest, I was terribly frightened and realized that I was not at all ready to give birth …
It can be seen that everything was written on my face, because as soon as I entered the room, my husband looked at me and asked with horror: Beginning ?. The waters went away – she said, I and everyone in our house began to fuss. Her husband's friends quickly gathered, at the same time congratulating us and encouraging my husband, because we had to give birth together. We quickly let them out and started fees.
Last fees to the hospital

My husband called a taxi, and I began to look through the bags, check if everything was in place. I made sure that I put all the documents, certificates and changeable clothes of my husband and further on the list.
You should have seen my husband's face when he saw my two big packages. He was genuinely surprised why there were so many things for five days in the hospital. He even tried to arrange an audit after seeing that I was taking a hair straightener with me.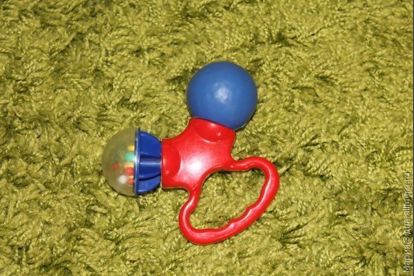 We arrived at the hospital around 12 o'clock at night, but that's another story … And how did you start giving birth to you?