When I became pregnant, the first thing that I began to wait with apprehension, fear and impatience – this is toxicosis. After hearing and reading everything, I tried to keep the shortest way from the sofa to the toilet free to access, and the toilet lid was always lifted. So, just in case.
Now it is difficult to remember when the first signs of nausea appeared, but somehow I always knew more or less exactly what caused it at this time, and what should be done to make it disappear. So, the main causes of my toxicosis:
1. I want to eat. Yes, usually pregnant women complain that they can not eat anything – everyone insistently asks for it back. I sometimes felt sick to nausea when it came time to eat something. I remember one terrible dream.
I am at some press conference, it has already ended, there is a buffet table with all sorts of goodies and hungry mouths are fluttering around it. And everyone distracts me and distracts with some questions. I fight in a panic: Oh my God! There they will eat everything now !.
When I woke up, I groped the two dried apricots that had survived the evening on the table and simply swallowed them. Since then I have always had food on my bedside table.
2. You can not eat. Over time, formed a list of products from which I was clearly sick. Today I don't remember everything, but black tea, gum and garlic turned out to be the most cruel in terms of nausea. With the latter in general there was an amusing story.
Once in the evening at my mom, I sat and had some aspic. I look at him – I want it as I want, I start to eat – I turn up. Having suffered so much over the rosette and having devastated it to half, I went home. There seemed to be eating something else, naturally, and I brushed my teeth before bedtime. But I wake up in the morning – how sick I am! And in a couple of minutes I understand that the reason is the unkillable taste of garlic in the mouth.
3. Not enough air. Honestly, this remains a mystery to me. Not in the sense that the lack of air causes nausea, but in the fact that I somehow understood the first time what to do. Sat, I suddenly felt sick. I intuitively went to the balcony, breathed – I let it go.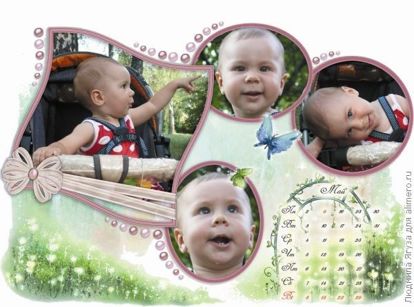 4. The child is scary. When it was impossible to understand the objective cause of the nausea, I decided that the reason for everything was the fear of the child. If you believe everything I read about pregnancy, my body, first of all, perceives it as a foreign entity, and tries to fight it. Here the child is there and scared.
Then I just sat down or inwardly relaxed on the go, put my hands on my stomach, stroked him and started talking. When out loud, when silent.
She told us how we are waiting for him here, listed all the relatives who would be happy for him. She told me how beautiful he would be, like father and mother, how we all would love him here … And you know, the nausea receded in a few minutes.
In general, to be honest, I never knew what he is, real toxicosis. Probably, and thank God!
And what helped you?