I had a wonderful dream. As if I am a big round aquarium, and inside of me a school of bright fishes frolics. I was so good, easy and happy that I wanted to laugh. I stretched, smiled and … woke up. I listened to my feelings. Something has changed.
My baby moved! I waited for this for so long, I was afraid not to recognize the movement, to confuse it with something else. Up until this day, I had been asking my mother and sister for questions. She tried out the smallest details of their pregnancies, compared them with her condition and waited.
I had to wait exactly 16 weeks. And for the first pregnancy is quite normal. At first, the movements were rare, barely perceptible, and only in the mornings, it seemed that this way my child announces his awakening. My beloved silently envied, sometimes making unsuccessful attempts to feel the first movements of the crumbs with his palm.
Some time passed, and my daughter (and I was sure that I was waiting for the girl) began to move more actively and more often. Now her pushes could even be seen. My husband himself was happy, like a child, when he felt the stir of the baby. I do not know whether the character of the child manifests itself before birth, but I know for sure that there are things that they don't like.
For example, daughter did not like very much loud noises. When someone nearby started to laugh out loud or talk, she would start pushing me hard to the left side, under the ribs. And she liked it when dad stroked my tummy and talked quietly. At such moments she responded with light touches in the area where my father's palm was.
When I got pregnant again, I thought I already knew everything, I was ready for everything. But they had their own script. For the first time, he perceptibly stirred at 14 weeks. The feeling was like a belly rumbling from hunger, but only silently and much lower.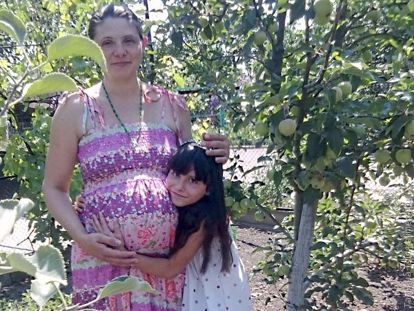 10 days later, he began to toss and turn much more often, 3-4 times a day, and a little stronger. He pushed harder than his sister, as if playing football. Sometimes it even hurt me. Then I began to gently stroke the belly and talk to the baby. After 2-3 minutes, he calmed down.
Most of all, my sonny liked the sound of crumbling beads. For the month of 8, I increasingly wove beaded jewelry, putting a box with them on my stomach. When my son was hustling, the beads rolled over the box, making a melodious sound. The kid stopped for a while, and then he kicked again.
In the first days after birth, it was so unusual for me that a baby is pushed outside, not from the inside. As if something was missing.
Did you have the same feeling?