The news about pregnancy was a complete surprise to me. I already wrote about this in my topic History of the Conception of my daughter. I believe that for a woman this is the easiest part of pregnancy, physically. What can be said about the future child.
For the future baby, the first trimester is very important, since all organs and systems are laid down. During this period, it is necessary to observe the correct lifestyle, and food as well. Get plenty of rest and be less nervous.
In my opinion, most of the conceptions are not planned. Therefore, future mothers will learn about their position a month later, or even later.
I'll tell you how it was with me. When I found out that I was pregnant, I was not ready for it. This life stage was not planned. I had bad habits, I smoked.
Dear Moms! Do not throw slippers and other objects at me, but I couldn't immediately give up this habit. Of course, I reduced the number of consumed cigarettes, and then stopped smoking altogether. Although many expectant mothers continue to smoke the entire pregnancy and do not consider it harmful to the child.
What to expect
Constant sleepiness. I wanted to sleep at work, at home and in transport. It was very tiring.
Food. I did not want to eat much, but very often. It was even such that I got up at night from the feeling of hunger and ate a banana or yogurt. Still pulled on all sorts of harm. Preferences were very diverse.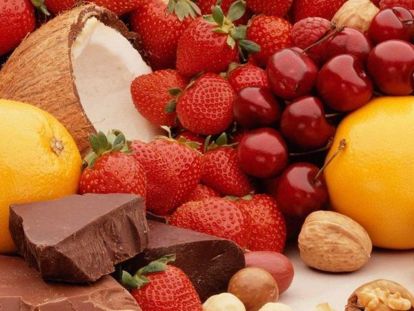 Smell. Oh, oh, that was horror! Especially when you go in transport. The fact is that I already have a keen sense of smell.
When I was not pregnant, I always sharply felt different smells. Even if my relatives did not smell anything anywhere, I always caught on pleasant and not very aromas. They even sometimes called me a perfumer.
It became bad when I was driving in a car and I could smell gasoline or exhaust gases. I still remember this combination of amber in the subway – mixing different flavors. When you are pregnant it is not terribly pleasant.
Panic. I was very scared to drive at rush hour to work. A huge number of people in me caused fear. It seemed to me that somewhere they would press down on my stomach and something would happen to the future child.
Frequent urination. I am a big fan of drinking water, this is good on one side. But during pregnancy it brought no small discomfort. For example, when you drive a car and get into a big traffic jam. It was, of course, no laughing matter.
Changes in appearance. Some women do not notice the visual changes in the early stages. It became clear to me, even when I did not know about pregnancy. Visibly increased chest. I could not understand the reason. Then everything became clear.
In the 1.5 months increased the volume of the abdomen and sides. I gained weight immediately by 2-3 kg. After waking up, I didn't like my face. It has become swollen. Although the big plus for me during the whole pregnancy was the absence of puffiness in the legs.
Back pain. Especially in its lower part. It was difficult to sit all day at work. By evening, I returned home with terrible pain. Not pleasant sensations only aggravated along with the growing belly.
Toxicosis. This sign, fortunately, bypassed me. Sincerely sympathized with those women who had toxicosis. This is probably not joyful.
Physical limitations. When my stomach got bigger, it was hard for me to fasten my shoes. I felt like a kolobok.
Add to all this the constant bleeding of the gums, forever stuffy nose and fluctuations in mood.
Dangerous period

When I had a period of 8-9 weeks and the new year was approaching, my husband and I decided to go to the Carpathians. We have long been going there. We were engaged in booking accommodation and almost bought tickets.
My doctor was absolutely not against the trip. The term was small, and the fresh air still did not harm anyone during pregnancy. But the trip had to be canceled …
I was threatened with miscarriage. For a whole month I lay at home on pills. The big plus was that I slept as much as I wanted.
At this time, I mastered the technique of crochet and knitting, read books about pregnancy, watched movies and mentally dreamed of a future child.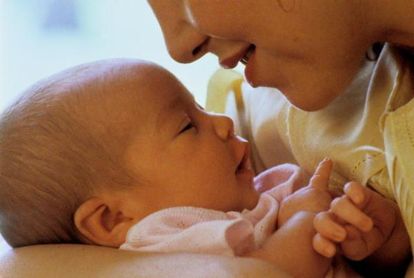 I wondered if it would be a boy or a girl. My husband and I wanted a girl and subconsciously knew that it would be so. They even came up with a name – Maria.
After the New Year holidays, I went to work. Nothing threatened the child now.
Future mothers! Take care of yourself in the first half of pregnancy – this is very important!