In our perinatal center, postnatal wards are provided for two moms with babies. Each room has a bathroom with toilet, shower and sink. Fed in the wards. There is a small table for this, but you need to have your own dishes.
It just so happened that in August almost all of the city turned off the hot water. In the maternity hospital, there is a hot one in the maternity ward, but on the first floor it is absent. Knowing in advance that it would be like this, I took a teapot from the house and did not make a bad decision. My neighbor in the ward was actively using it.
Since I got to the ward in the evening, dinner was over. And I had to rely only on my kettle and a couple of kozinaki that I bought on the way to the maternity hospital.
As it turned out, my relatives and friends found out that I had given birth, and as soon as I was in the ward, they were already knocking on the windowsill. At this moment I had mixed feelings, on the one hand I was very glad that my friends came to share with me the joy and support me in this difficult matter. On the other hand, I was so tired that it was hard to get out of bed. We talked quite a bit through the open window, and a nurse with a drip came to my ward.
I lay there and watched droplets of saline dripping and running down the flexible wire. Everything hurt, there was a feeling that the contractions were starting again. A doctor came. I was given a painkiller.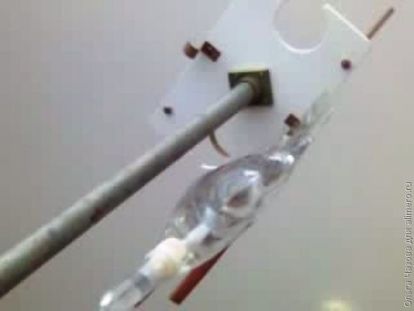 Fluorography

The next day, my neighbor and the rest of the young mothers were tested and went to X-rays. With a rag between my legs, I tell you, it is very inconvenient to climb the ladders. And what to do … And the battalion of A-la ducks walked along the corridor.
What I did not see there then. Poor young moms! In two, the vessels in both eyes burst open (incorrectly pressed). One was more or less, and the second one was not visible at all. The third was barely going. Though I was not a jovial horse, but still, somehow I rearranged my legs. And she was a poor fellow with great difficulty carrying her mortal body, stopping now and then to take a break.
Then I thought, is it really impossible for those who feel bad to send for fluorography a little later. Why in the order of an order all polls drag without an elevator to the third floor along long-long corridors that go through the basement to the clinic.
And when we were 30 meters from the office, suddenly this girl's eyes rolled up and she began to fall. The nurse who accompanied us quickly reacted and picked up a young mommy. Two more girls, who were seamless, helped put her on the bench. The nurse ran for help. And I was appointed for the eldest, so I took the rest to the office and back.
And we went … everything is so beautiful, well, just snow maidens, in official white shirts almost to the toes, which had an original peculiar cut on the chest, right up to the waist. Who was smart, he put on a bathrobe. But who did not guess, he did not guess …))))
And we got up so beautiful in the office of fluorography, and in the clinic people.
While we were in the queue, it became bad for another girl. It was good that she was seamless, and she could sit. We received ammonia from the fluorography room, and caustic couples invigorating plowing rang along the corridor.
When I was in the maternity hospital for the first time, the trip to fluorography did not seem so difficult and ridiculous to me.
Inspection

On the fourth day, you must remove the seams. Before removing the stitches, our doctor of severe Armenian appearance decided to arrange a specific examination on the chair for everyone. I was invited first.
I spread a diaper and lay down. She felt the uterus and said that she had not shrunk to the right size. It was the most difficult moment during these 5 days that I was in the maternity hospital.
A neighbor in the ward was discharged, and I was left alone in an embrace with a dropper. My daughter slept in a peaceful sleep of a baby. And I was very sad, a lump came to my throat. I could not calmly relive the daily occurrence.
I dialed my husband's phone, hoping in response to receive at least a drop of support. But there was no support, I heard a noise in the receiver and someone's conversations, then the call was dropped, but they didn't answer the following. Once for 25, he still picked up the phone, but in response, I heard only a selective mate and dissatisfaction with the fact that I called him and roared.
Our union already cracked at the seams and kept on the last thread. But it was above all else. I didn't expect such idiocy from him. I just quietly hung up. And at this moment mental and physical pain leveled by the degree of their strength.
I still can not understand how much it is necessary to be inhuman, so that like this, without a twinge of conscience, declare such a thing to a person who asks you for two minutes of attention.
For me at this moment he was lost!
He, of course, called back after about 30 minutes. And in a different tone, he still deigned to talk with me, explaining that he was at work and he had no time to talk. But for me it was no longer important.
A day later we were discharged. My husband, like a decent one, rolled over me to the maternity hospital with a huge bunch of roses for me, with a cake and a bottle of champagne for the employees. On the way, we barely spoke, there was only one question, where would I take – home or to my mother. I chose the second. And now I live alone with my two children and do not regret it at all!