When I waited for the child, I was convinced that pregnancy is not a disease, it is a temporary phenomenon. But at the same time, sometimes they had to take certain medications. However, conventional remedies are not always desirable during pregnancy. Therefore, the composition of my home kit has changed somewhat.
Multivitamins

Since a woman in position needs more vitamins and microelements, I always kept in my first aid kit multivitamin preparations for pregnant women, which the doctor advised me. If I had complications (fortunately enough), then I would be prescribed supplements with folic acid, vitamin E, iron and calcium.
For relieving spasms

No-spa and candles with papaverine safely relieve spasms with increased uterus tone.
Laxatives and Hemorrhoids

During pregnancy there are frequent problems with the stool, which adversely affects the digestion and metabolism. Also, constipation can trigger the development of hemorrhoids. Therefore, I took mild laxatives (Guttalaks) and, just in case, kept Gepatrombin (for use after the 12th week of pregnancy) in the first-aid kit.
Cold, flu, ORVI

I used Viferon, a remedy that boosts immunity. For prophylaxis, I put Oxolinic ointment in my nose, it was possible to use Balon Viaton. Also in my first-aid kit there were drops from the cold Pinosol, Asterisk ointment.
Heartburn

When heartburn appeared in the second half of pregnancy, I took Renny, Gaviscon or Almagel.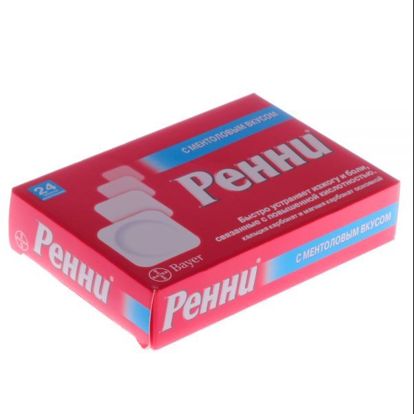 Sedatives

If I noticed that I had increased irritability, tearfulness or insomnia, then I saw Valerian or Motherwort (in any form – tablets, extracts, decoctions). Sometimes she also took Novopassit.
Painkillers

I once remembered well what I once said to a doctor: it is much more harmful to endure a headache than to drink painkillers. Naturally, if the headaches are painful and frequent, then you need to consult a doctor, as this can be a symptom of the development of a disease.
There are drugs that during pregnancy in small doses and a short reception do not adversely affect the fetus. Such drugs include Paracetamol and other drugs based on it, for example, Panadol. I also kept them in my first-aid kit.
Antihistamines

Sometimes I had allergic reactions, although I had never noticed this before. In such cases, Klaritin or Suprastin helped me well.
But still, I always consulted a doctor before taking any drugs. This is especially important in the first trimester of pregnancy.