In this topic, I would like to remember what tests have to be taken pregnant, when they only get registered in the antenatal clinic.
The list that doctors give us is the same for various women's consultations. But depending on the age and health of a pregnant woman, she may be assigned to any additional research.


List of analyzes
All the following tests are done by almost any girl who is preparing to become a mother:
1) Complete blood count.
2) Blood test, which is determined by the Rh factor and blood type.
3) Blood test for syphilis, HIV, hepatitis B and C.
4) Biochemical screening.
5) Blood test for TORCH infection.
Ideally, the doctor who you are registered in the LCD, you should tell how to pass this or that analysis. But because of indifference or lack of time, my local gynecologist did not tell such a thing.
And I looked for information first on the Internet, and then went to a private doctor, from whom I received answers to all my questions.
Today I want to share with you my little experience.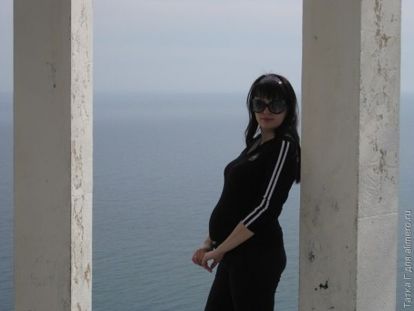 Various blood tests
Thanks to him, you can determine the level of hemoglobin, the presence of an inflammatory process. It is prescribed very often throughout pregnancy, once a month, at least.
Complete blood count taken from the finger. To eat and drink any liquid, except water, before the analysis is strictly prohibited. If these rules are violated, then the result of the analysis will be incorrect. If you eat anything fatty or food with a large amount of carbohydrates, it can increase the level of white blood cells or ESR.
2) Biochemical analysis of blood.
This analysis is taken from a vein. With it, determine the level of protein, sugar, as well as using it to assess the condition of the liver and kidneys (various samples).
Preparation for it is more stringent than for a general blood test. In the morning you can not eat or drink. In the evening before the analysis you can not eat fat, as well as overeat. The amount of time between meals and analysis should be more than 12 hours. By the way, any medications or vitamins should also not be taken a day before the analysis.
3) TORCH infection tests.
This analysis is done when you are registered in the antenatal clinic. It is needed in order to identify antibodies to certain diseases that occur without any symptoms. For example, toxoplasmosis, herpes or rubella. If the result of the analysis showed that there are no such antibodies, then you need to be observed throughout pregnancy, so as not to miss one of these diseases.
4) Biochemical screening.
These tests are usually taken twice, in 10-14 weeks and 16-20 weeks. But I donated once in 18 weeks. These analyzes can determine the presence of placental insufficiency and pathologies in the development of the fetus.
One acquaintance, according to the results of such an analysis, said the doctors would probably have a Down baby. You have no idea how many nights she cried, but did not want to end the pregnancy. And a healthy child was born, thank God. So believe after this analysis.
There is a possibility of an error if you do not properly prepare for this analysis. It is necessary to hand over them at that time which is specified by the doctor. A week before the analysis is better to sit on a diet, exclude fried foods, pastries and chocolate. This is necessary in order to eliminate the possibility of bad analysis. You need to take it on an empty stomach from a vein.
This test is given more often than a complete blood count. First – once a month, in the 2nd trimester – 2 times a month, the third trimester – 1 time per week. So often they pass in order to eliminate the presence of protein, sugar in the urine, as well as to eliminate the inflammation of the kidneys.
Collect in the analysis you need morning urine, which has accumulated overnight. It is impossible to collect urine in the afternoon or in the evening, to put in the cold, and in the morning to carry. The result will be wrong. It must be taken within 2 hours after collection in a sterile container.
I knew the rules for collecting many tests. But I did not know that before the analysis of urine, a diet is also needed. I love grapes, and one evening I ate about a pound. In the morning I went with peace of mind for analysis. After lunch, I had to rush to the hospital for a poor result. They said that a lot of sugar was found in the urine, they wanted to put in the hospital. And I just ate grapes. I again passed the analysis, and everything turned out well.


findings
As we see, almost before all analyzes, some kind of diet is needed. Girls who are so A, everything will be fine, yet follow the rules. Since incorrect results can lead to sleepless nights and unnecessary experiences. As a result, doubts will start: the result is wrong, I missed it incorrectly or the good doctors confused something.