Due to the rapid scientific and technical progress, women who are unable to bear and bear a child independently have a great chance to raise their own children. And help desperate parents surrogate mothers.
Infertility, problems with the reproductive system, bad ecology – all this led to the fact that in Russia, almost every sixth family is faced with the problem of conceiving and carrying a child. In this regard, surrogate motherhood is a tremendous breakthrough, it is the hope and the right for happiness to be parents.
Ethical issues
Assisted reproductive technologies are often scolded, considering it immoral and unacceptable. In fact, the surrogate mother provides her body, her womb for carrying someone else's child for a lot of money. That is, first of all, she is concerned about the financial component of the issue and self-interest. She becomes just an incubator.
Exceptions can be – when close relatives agree to help infertile women. So, there were cases that grandmothers hatched their own grandchildren. But these are isolated examples. The most prolific surrogate mother (the first photo) carried out and bore 12 children for parents-customers.
My opinion is that if this method helps people to become happy, and hire moms to improve their financial well-being, perhaps for the sake of their own children, then why not? If this is a voluntary procedure on both sides and everything is good as a result, then surrogate mothers should be!
I do not know about you, but I could become a surrogate mother. At least, I think so. But here another problem arises – how to give a child that you have worn under your heart for 9 months? Some do not give up – there have been such cases. However, deciding on such a step, a woman must realize that she is not a mother, but only a temporary shelter for someone else's egg.
Legal issues
In addition to morality, there are a number of important legal issues. Not all countries officially allowed surrogacy. But in Russia and Belarus – yes, doctors legally carry out procedures for placing a fertilized egg in an incubator mother.
But there may be a number of problems: what if by the end of the pregnancy customers suddenly change their mind and abandon this venture? What will happen to the child? And if the baby is born with disabilities? And what if misfortune happens to biological parents? And what about the benefits? In general, this is a very difficult and sensitive issue. To which should be approached very seriously and carefully.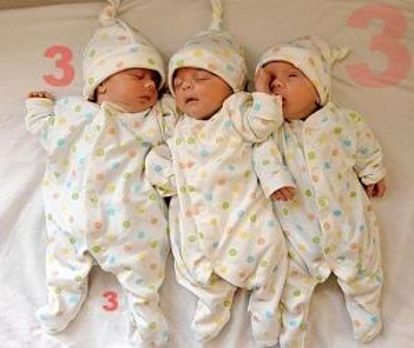 But if a man and a woman want to raise their own native blood child, and for this they turn to surrogate mothers, I don't see anything wrong with that. How, however, I support those women who provide such an opportunity and become a temporary home for other children. After all, the main thing is the care and love of the parents, and who endured and helped the baby to be born is not so important!