I want to share with you one story. It happened three years ago. I was already married then. My husband and I lived separately from their parents. Planned baby.
That's the meeting!
As soon as I felt that a new life had arisen in me, I decided to go to the antenatal clinic. Half an hour later, I left the office, almost confident that our dream had come true with my husband! It remains to wait for confirmation – the results of the analyzes.
A week later, it was confirmed. I flew out of the office on the wings of happiness! I was given a short period of 4 weeks. And here I come across in the corridor of the antenatal clinic … with my mom! I see an exchange card in her hands. These cards are issued only to pregnant women. I do not remember my first thought – I had a shock!
Happiness for all
My mother and I left the consultation and decided to take a walk in the park. There, my mother told me that today she received the results of the analysis – she is pregnant. She was given a term of 2.5 months.
Mom always dreamed of a second child, but for some reason she and Dad did not succeed. And then I got married, moved to live with my husband, and my parents had a quiet life. Apparently, fate decided to give them this gift. How glad I was for them!
I, in turn, told my mother that I am also expecting a baby. Mom even burst into tears from surging feelings. And the two of us wandered for a long time, dreamed of how our little ones would grow, how we would bring them up, how they would be friends.
In the hospital together
Oddly enough, but I first gave birth. My baby hurried and decided to come to the light a month and a half earlier than the appointed time. Mom gave birth in a week. Since my baby was born premature, we were almost in the same hospital with my mother and her newborn daughter for almost 2 weeks.
Despite the fact that my daughter was born earlier, and my mother gave birth at a critical age, our children are absolutely healthy. And how happy our men were!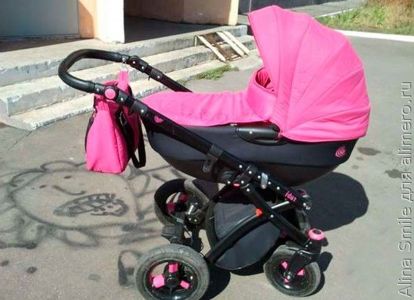 Together fun
Now our daughters are 4 years old. We are very pleased that fate brought us such a surprise. We go for walks together. Our daughters are very close. When one of us needs to leave, then there will always be a second mother, who will easily take care of both.
Our daughters go to one kindergarten. This is also a big plus – we take them away and pick them up together or alternately, if there is such a need.
We also happily exchange clothes and toys. Kids love everything new. And we go to the trick – first one will play, and then change. It turns out that two kids have new fun.
And how do you feel about such surprises of fate? Have there been such pleasures in your life?