Pregnancy, on the one hand, is the most beautiful state for every woman, and on the other – the time of all kinds of fears and anxieties. And many people around them, desiring or not, often intimidate a poor woman, recalling all sorts of superstitions. Where did the superstitions come from, and should they be believed? Let's try to figure it out.
Pregnant women should not take a bath, otherwise premature labor may occur.
Rational grain in this belief is. But this concerns precisely hot baths, which can really provoke childbirth. A warm bath can be taken fearlessly.
During pregnancy, you can not get a haircut, because the child's life will be reduced.
If you delve into the story, you can understand where this opinion comes from. Previously, women had excellent hair, which simply was a pity to once again cut. But this concerned all women, regardless of whether she is pregnant or not. In our time, various factors affect the condition of the hair: nutrition, containing harmful substances, poor ecology, poor-quality water. During pregnancy, these factors increase as the body weakens. As a result, the hair becomes thin, brittle, dry. Therefore, it is even recommended to get a haircut, the more it is a great way to cheer yourself up. And there is no connection between the haircut and the child's life.
During pregnancy, you can not knit, otherwise cord entanglement will occur.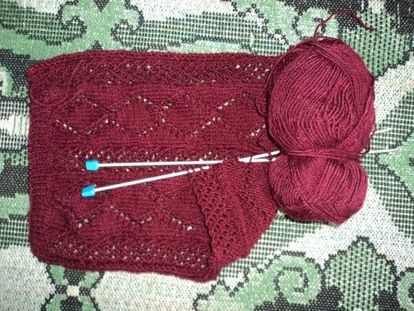 This sign also has a long history. Previously, the most difficult midwives managed to take delivery with entanglement of the umbilical cord. Often in such situations, the newborn died. In order to somehow justify their inability, all the blame was placed on the mother, they say, she was knitting. And it was simply impossible not to knit: there were no shops with children's clothes. At present, probably, everyone knows that entanglement depends only on the length of the umbilical cord and the activity of the baby. It is clear that mother's manipulation of the needles have nothing to do with this.
If you do not tell anyone the date of delivery, then it will be easy.
This statement also has no basis. The only thing that can be recommended to do so is especially nervous women, who may be irritated by the obsession of others, asking the same question: how have you not yet given birth?
You can not look at ugliness, horror, otherwise the child will be born ugly.
Probably, it is no secret to anyone that only genetics affect the external data of a baby. However, you should not look at the various horrors. If a woman is frightened, then accordingly it reflects on the baby, the formation of his psyche. To keep the child calm, you should really refrain from such views.
If a pregnant woman eats red berries and fruits, the baby will be born with rosy cheeks.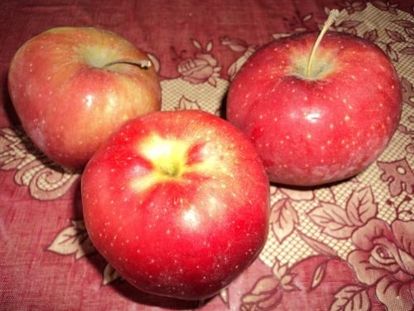 There is a grain of truth in this, since bright-colored products can cause allergies, and the baby will accordingly be born with scarlet cheeks.