Two of my friends got married and went to live in the United States and France. It so happened that the pregnancy of the three of us proceeded almost simultaneously, and we constantly shared our observations with each other. To my surprise, there was no limit when I heard about how sports are treated during pregnancy in these countries. This is my today's topic.
Just want to say that the case took place in 2013. I would like to indicate this fact, because medicine does not stand still, and perhaps now something has changed in our system of conducting pregnancy.
When I learned that I was pregnant, I actively attended tai bo and power jump sports classes. Tai bo is fitness with boxing elements. Such an active waving of limbs. Power jump is a training session that consists of a complex of various kinds of jumps on a mini trampoline.
Classes, which include jumping and overstraining of muscles, the doctor recommended to me to stop immediately. It was possible to renew them after 12 weeks and provided that the gynecologist does not detect uterine tone or any other contraindications.
Only now, instead of such active activities, it can be Pilates, yoga and swimming. Better yet, just take long walks, during which you should ensure that your breathing is calm and even.
What was my surprise when the gynecologist from the United States allowed my girlfriend to continue to jog if she did this before pregnancy.
On the tone that she had, the gynecologist did not pay attention. And when clarifying this issue, I was very surprised. It turns out that in the United States the tone of the uterus is considered almost the norm during pregnancy.
My American friend's pregnancy was second. The first she lay down all the time due to the tone of the uterus, on the recommendations of Russian doctors. Therefore, the answer of the gynecologist is that it is possible to walk perfectly with the tone of the whole period and even jog, it struck her outright.
She ran up to eight months. I remember her bragging about how many kilometers she ran today and how she searched for a toilet in the park.
A similar answer about the sport was and the gynecologist from France. Before pregnancy, my French girlfriend was actively engaged in belly dancing.
Moreover, she also had a second pregnancy. Her first childbirth took place with the help of cesarean section. Having become pregnant for the second time after 2 years, she was very worried about the state of the seam.
I also had a cesarean delivery, and I understand her fears. I was immediately told at the maternity hospital that it's absolutely impossible to get pregnant for 2-3 years. And later I read on the Internet that before planning a second pregnancy, a suture should be examined. It is important to understand what kind of tissue it is overgrown with – muscle or connective, and what is the size of the scar.
Turning this question to her gynecologist, she received a puzzled look. In France, you can get pregnant six months after the operation. Nobody worries there about the state of the seam and, moreover, it is normal for the second birth to occur naturally.
By the way, my French girlfriend gave birth to her baby for the second time.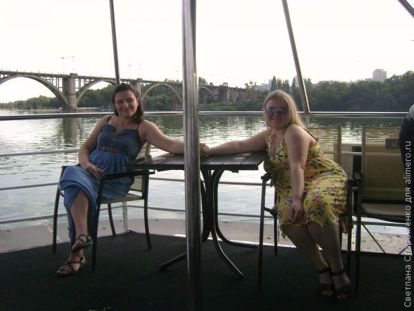 What can I say?
I am not a doctor and I do not know how justified are the fears of our physicians. But, watching the progress of the pregnancy of the three of us, I concluded that many of the warnings of our doctors are too much.
In the future, I plan to tell you about the characteristics of childbirth in these countries and views on caring for the baby. Too many things distinguish these countries from the post-Soviet ones, and I would like to highlight different opinions and experiences.
And how do you read, is it possible to play sports during pregnancy? Did you do it yourself?