My mother told me that I was pregnant. I still did not even suspect, but she already guessed everything, looking at how I fall asleep during interesting, disturbing films in front of the TV. Mom said that she, too, wanted to sleep uncontrollably during all her pregnancies, and it looks like I inherited the same symptoms.

First Trimester Sleep

In the first trimester, my sleep was not limited to general drowsiness, which is noted by many pregnant women. I was not drowsy or did not notice this, because I worked very hard and actively. But as soon as I sat down, picked up a book or turned on the TV, I just chopped off.
Me and others very frightened that the dream came down abruptly. During sleep, I did not see, did not feel, did not hear.
I remember falling asleep right during some kind of story. The husband then said that the spectacle was dumbfounded: I actively gesticulated, talked about work and chopped off in half a word, without completing the sentence. I slept at that time for 3 hours, sitting in a chair, in a pose unthinkable for rest.
Toxicosis

Naturally, I could not help but ask the doctor what was happening to me?
The gynecologist was not at all surprised at my question. She said that such a deep sleep is one of the forms of toxicosis during pregnancy. In some, it is vomiting, in the second, there is an inordinate desire, in others, such a deep sleep.
I was surprised, because I considered nausea in the first trimester of pregnancy toxemia, but it turned out that toxicosis is the body's response to pregnancy in this case, and it can be very different.
Why does a pregnant woman want to sleep?

I was also interested in why I want to sleep all the time, why not eat, not dance? To this, the doctor replied that the body is re-adjusting in a new way, and besides this it gives the child a lot of energy, nutrients, vitamins. Accordingly, in order to replenish his strength, he must either eat well or, as in my case, sleep well.
She even joked: Probably, you are cut down after your baby eats! Maybe it is so? Until recently, my children were lovers of thoroughly enjoying the food!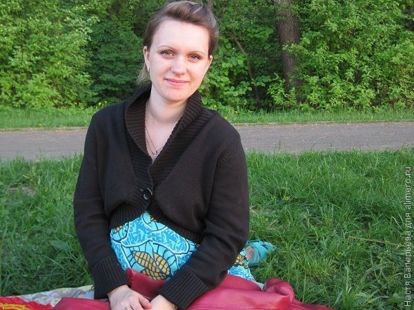 All 9 months

But here, what a shame, girls … If the classic toxicosis in pregnant women ends in the first trimester, and then they can enjoy life to the full, then I didn't get rid of it until the end of the pregnancy.
All 9 months I fell asleep at any time of the day and under any circumstances. I could only visit the most dear ones, because they knew my problem and, of course, they protected me in every way and contributed to my peaceful sleep.
Another interesting fact is that this dream is completely unrelated to the feeling of tiredness and rest. I fell asleep and woke up in exactly the same condition. Sleep is not to say to fill me with strength and cheerfulness. I would even say that he was painful of some kind (by sensation).
Recommendations

Girls, anyone who faces these symptoms during pregnancy, I advise you not to suppress sleep with invigorating drinks. Firstly, it is not useful for the baby, and secondly, it will not help, after half an hour, the dream will still overtake you.
I also recommend to look at it. Perhaps sleep comes every day at about the same time. Then it will be easier for you. Try to be at this time at home or in the place where you can sleep.
And of course the third tip. Be careful driving. It is better to travel by car after you have slept, and not vice versa.
And most importantly, do not be afraid that something is wrong with you. Your body simply receives more energy during sleep, and not from food.
Happy pregnancy and childbirth!
And what was your dream during pregnancy?