I am now in an interesting position – I am 5 months pregnant. Of course, now the stomach is already bulging so that you can't hide it. But I told the news to all my relatives and friends when it became apparent that we would soon have an addition.
I will not say to anyone!
As soon as I learned that a new life had arisen in me, it was as if I had been replaced. I tried with all the internal forces to take care of the future baby. And the first thought that arose in my pregnant brain is that it is not worth telling anyone that the baby now lives in me.
No, my husband, of course, I reported. He was very pleased and offered to call relatives. I did not let him do this and strictly forbade it until I myself decided.
My favorite as I just did not persuade. He really wanted to share this good news, as it seemed to me, with the whole world. And I wanted no one to know about it as long as possible.
I did not call mom and dad, did not even share with my sister and close friend. I'm still sure that I did everything correctly. Because this event is so intimate, so intimate, that I wanted to keep my secret a little longer.
Before my eyes there is not a very good example. When my sister found out about her pregnancy, she spent almost 24 hours on the phone, calling everyone around and telling me about her news.
Then everyone who knew my little sister a little, asked how she felt when she gave birth, whether she knew the sex of her future child and whether they decided on the name of her husband.
And every friend strove to stroke her on the tummy, even in the first month. It was not as beautiful as it always seemed to me.
I saw all this and understood that I didn't want such close attention to myself and my future baby. And then, altogether, at week 20, my sister went to the hospital with the threat of miscarriage. And before my eyes there were bright moments when she was stopped, questioned, stroked her belly …
And it seemed to me that so many outsiders took part, that the child did not like it. I sat in the hospital corridor and thought that I shouldn't tell anyone about my pregnancy until I could hide it.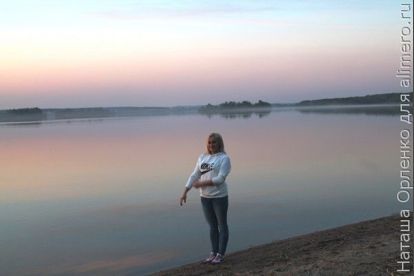 Clever – will understand, the rest can not explain
My parents, my husband's parents and our close relatives learned about the imminent addition to our family when I was 4 months old. My stomach just started to round, and I decided it was time.
My mom and dad were very happy. They did not even immediately realize that the term was already close to half. First of all, her husband's parents were offended, but soon they understood why I did it.
But at work everyone began to behave as if I was obliged to inform them as soon as I learned. It was very unpleasant for me, but now I don't care.
I am now defending myself from the attempt to stroke my stomach and talk to the unborn child. I even gave an ultimatum to not touch me. And they still observe, but because, who knows, that I, pregnant, on my mind 🙂
And what do you think, is it worth immediately reporting to others about pregnancy? What did you do?