My fourth month of pregnancy came to an end. Already noticeable tummy, not only to me, but also to others. True, some still do not quite understand whether I am pregnant or just recovered.
As a person who loves to think in advance, I asked this question: is it worth it for a husband to attend childbirth? Discuss?
I will say at once, I am more inclined to the fact that my husband should not attend childbirth, and even less to look There. The first husband did not want to be in childbirth for the simple reason – the fear of blood and disgust. I did not insist. No, not so. Each has its own characteristics and fears.
Now I ask my present husband about it. The answer is negative. That's good, I think.
If the husband really wanted to attend childbirth, I would agree. Only until the woman starts to twist in pain. Well, why do peasants see us in this form? Red face, moans, screams, pouring water and everything in this spirit. I would not want.
I do not know how anyone happened, but I had it that way. I remember my first childbirth – I also swore obscenities, climbing into a chair. Therefore, I am against the presence of my husband.
We only think that men are stronger than us. In the physical sense, maybe this is true, but in the psychological sense, it is not certain. The male psyche simply can not withstand the process itself from and to.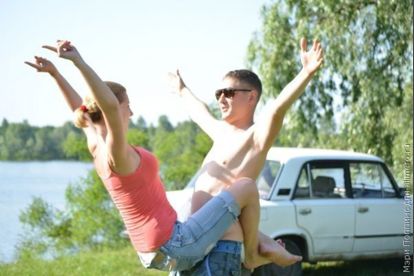 I know a few couples where men attended childbirth and everything ended well. So to speak, endured. And many men even get divorced after such a spectacle or suffer impotence. Do you need it?
I know a story when a man was in labor and then stopped having sex with his wife. I could not do anything with myself because of what I saw. So everything shocked him.
If you still want your husband to be present during childbirth, it is better to attend special courses together. After all, a man does not know what awaits him in the delivery room. And most importantly, the husband must be present. You should never force and push morally, even if you strongly want it.
If you do not want to be alone at such an important moment, you can ask your husband to support you during labor, and not at the moment X. In an extreme case, you can ask your mom or other close person to support you.
My opinion is unique! A man should not attend childbirth. Maybe I am old-fashioned or do not understand something. It's good that my husband is not eager to be with me. He can calmly come to us immediately after birth and see the baby with his own eyes.
What do you think, should a husband be present during childbirth?