Find a loved one, get married, have a baby … It would seem that the standard script. However, in life is not always the way we planned. And some scenes do not want to be implemented.
Motherhood. How without him?
The trouble is that the question of marriage by magic or by the power of our thought is not solved. But the birth of a child – this is what you can afford, something that depends only on you and your desires. Of course, if there are no health problems.
Indeed, in recent years, an increasing number of women give birth to a child for themselves. Today it is no longer perceived as a shame for the race. This is normal.
Well, so what with the fact that the man with whom you would like to be in grief and joy, did not get in your way? To deprive yourself of this joy of motherhood? Do not dare give life to the little man, beloved and dear? Never to hear the mom breaking from timid, while inept lips?
Many women are not ready for such sacrifices. They consciously make the choice to become a single mother. However, at the same time, it is not customary to think about the feelings of the future child at such times. Nobody asks his opinion on this subject. Yes, and this is impossible.
The opinion of the child – do not count?
My sister did not get married for a long time. The years were rapidly approaching thirty, and no suitable man was observed on the horizon.
Once we talked with our friend. Honorable mother of the family, she loved to speculate with her, as she thought, a special position called motherhood.
According to her, it turned out that she was almost a hero, since she had two children, that we were some second-class, because we had not yet got our offspring. And her greatness somehow concerned me a little. The fact is that at that time I was quite a bit old and, according to my friend, I could also afford to remain childless. True, she's less right to admire her heroism, however, she didn't.
My sister had worse. Halftime friends were unpleasant. As you know, in the old joke, where a young man complains to a friend that he has recently ceased to love being at weddings, even a funeral attracts him more, because there no one will even ask him the question: And when?
My sister had about the same feelings. Once a friend went out in earnest and, in the heat of her fiery speeches, suggested to my sister to have a child for herself.
You know, it seemed to me that my sister thought for a moment, and then replied that she would not give birth without a father. And not because it is difficult to raise a child alone. She just does not want to condemn the child to fatherlessness.
Then I reflected on her words for a long time. Before this conversation, I did not see such a situation in this light. For some reason, it's not customary to think about the feelings and experiences of the child.
So what if he grows up without a dad? Mom more than give him tenderness, affection, love, teach, bring up, clothe, obu. Yes, indeed, mom will be able to give all this to him, even at the cost of incredible efforts. But if she obviously took this step, then it means that she was ready for increased difficulties.
How's he without dad?
Of course, it often happens that the child is born with the father, but then the father disappears from his life, due to various circumstances. But this is fate, the confluence of notorious circumstances and the responsibility for fatherlessness does not lie on the mother's shoulders. She did not want to condemn a child to him, so it happened. And there is no one's fault.
My dad grew up without a father. He died when the pope was barely seven years old. My husband also had only a mother. Parents divorced, and his father gradually ceased to take part in his life. Now they communicate, of course. But my husband's childhood passed without dad.
The absence of a second parent did not prevent the father and husband from becoming normal people, men. However, he and the other always say that without a father it's bad, that as a child they terribly lacked a man's shoulder, emotional talk like a man. The childhood years of both cannot be called light. It was difficult, both in terms of material and moral.
The trouble is that the children's community is cruel. Children selflessly spread rot to the weak in spirit, having some kind of physical imperfections of their peers or those with an incomplete family.
It seemed to me that the absence of a father was no longer perceived in our world as a disadvantage. I thought it had long been ignored. But no. In fact, the situation is about the same as when my dad was small.
I have a friend who raises her daughter herself. She just gave birth to her for herself, realizing that marriage does not shine for her. So the girl today attends a psychologist, she has a lot of complexes. She was tirelessly teased in the yard, in kindergarten, at school. The reason for ridicule is the absence of papa.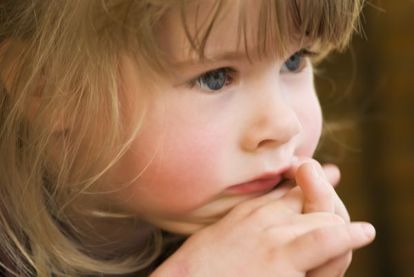 One day she sadly told her mother that they did not want to be friends with her in the yard, since her family was incomplete. Moreover, the saddest thing is that children who do not want to be friends relied on the opinion of their parents. It is those who inspired them that not having a dad is a shame that this is a flaw, that this is a sentence.
Foolish, of course, parents, tactless. What do they want to inspire with such speeches to a child? Excessive aggressiveness, inhumanity, inability to empathize and enter the situation of your neighbor? Unfortunately, with their stupidity, they crippled the life of not only other people's children from single-parent families, but also their own, who with this approach can never become harmonious, humane people.