Childbirth is a terrible, painful, long and generally unknown process. Probably, almost every pregnant woman thinks so.
And in vain! I, being still in the early term, immediately decided for myself – not to listen to anyone, especially not to delve into stories from the category of horror stories, but my aunt, mother, neighbor, friend had such a thing … ..
Childbirth is a natural physiological process that every woman is able to endure!

Good news
So, pregnancy. Hooray, the long-awaited joy. It happened to me that I immediately got to save. I was in the hospital for a month. During this time, several holidays have passed: Valentine's Day, February 23, my birthday, March 8. I celebrated them all in the hospital.
My goal was to keep the pregnancy, as they talked about the threat of breakdown. Therefore, I lay there, fulfilled the recommendations of the doctors, limited my visits as much as possible, so as not to wander around the corridors and not to get out of bed.
Maybe someone thought me too doubtful, but I believe that only thanks to this approach I was able to keep the pregnancy.

It's not so scary
From the window of the office where I was lying, the windows of the operating room were visible. I witnessed a couple of times when girls were urgently caesaric. I stood and thought – she was probably lucky. After all, it is said that it is painful to give birth, and so it is all.
Later, from one friend, I learned that I was very mistaken. Nevertheless, cesarean is not a natural childbirth, but an operation. That is, it is stress for both mother and baby.
And we had fun, look at the statement. Flowers, balls, smiles, joy. The newly minted moms and dads, grandmothers and grandfathers.
I looked at the young mothers and said to myself: Look, she gave birth, everything is good, she runs, she is joyful, she keeps, commands, where and what to put. So, everything is not so scary, otherwise, nobody would have written it out so quickly.
Eh, then it seemed to me that this is so far away.

Help yourself
But, time flies quickly, the tummy decently rounded. It is time to attend lectures on preparing for childbirth. A bunch of puzatik, which either tell something, or include video.
At one of the lectures, we included a video of childbirth. Beauty! The shooting took place in some metropolitan maternity hospital, where there is a bath, a pool, everything is pretty, people work for the camera.
Undoubtedly, giving birth is a pleasure. Alas, in our hospital of innovations there was only a ball, on which it was possible to jump during fights.
When I got home, I found similar videos in the internet, after watching one or two I stopped myself. And the meaning of their watch? This is their birth, not mine. And no one knows: neither I nor the doctor – how they will pass.
So I relaxed and stopped looking like others. And she began to read articles on the topic – how to facilitate childbirth: proper breathing, massage, positions in which it may be easier to endure the pain of contractions.

It's not scary to give birth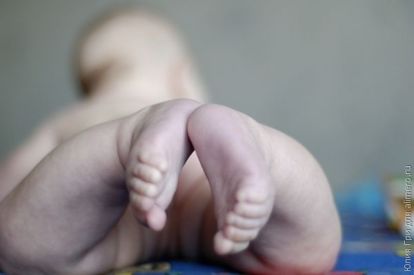 And here came the birth. Long enough (almost a day), tedious, with stimulation. At some point, I thought I could not give birth. But thanks to my husband, who was with me, and the medical staff, who were nursing with me, everything went well.
And by the way, the information that I studied by childbirth helped me a lot.
And now I can say that giving birth is not painful! Moreover, I already have a double experience. And believe me, if the birth was so terrible and painful, then I would never go to give birth a second time in a year and a half.