Nowadays, schools for expectant mothers are becoming very popular. They open at medical centers, clinics, maternity hospitals. Here I went to such a school. I want to share with you my impressions.
Such courses may be paid and free. I had the opportunity to compare a different approach to expectant mothers, the issue price played a role.
Free courses for expectant mothers.
The first time I got to class in 5 months. I chose the school of future parents for the following reasons:
– close to home;
– free education;
– location in female consultation.
I thought that they would not teach me anything special there, so I decided to go to courses at the nearest health center, without thinking about the importance of these classes. The clinic was located next to the house, and I wanted to look at what was happening from the inside.
For those who think that the courses for future mothers can be visited only by the sites – a delusion. You can choose any courses, schools, centers, regardless of where you are registered.
I figured that 10 minutes is a slow step – a decisive factor for idlers on maternity leave. I decided to go to the first lesson.
What struck me was the relationship with which I was met. It was similar to the conveyor of women who needed to be driven according to documents.
Three sheets of personal data, two applications, a copy of the registration card. This procedure is a one-time, but it took half an hour.
Class for classes – a sample of the 80s – with worn carpet and eerie posters on the walls. The chairs are hard, nobody wanted to change shoes, for some reason they did not give out shoe covers.
The courses were started by a female nurse, in her 60s. I cannot say the exact age, but judging from her life experience, more than one generation of pregnant women has survived.
I could read the information that she tried to convey to us with less damage to health in any encyclopedia or textbook on pediatrics. Everything is sparingly, quickly, mechanically. She had no desire to talk with us, talk about our problems, answer simple, but very important questions for expectant mothers.
After two hours of wasting time, I realized that I would not come back. Although I really wanted to talk with other future moms, get answers to my questions, but I decided to forget the way to that class of indifference.
This could have been stopped if my attending physician had not advised future parents to go to school at the medical center where I was being monitored.
Of course, I understood the difference between free courses and courses for money. Education was not expensive, $ 80 for 10 lessons.
Paid courses for expectant mothers
Here I plunged into a completely different atmosphere. The classes were conducted by a doctor and a psychologist. The doctor was responsible for the medical component of our condition, and the psychologist helped the expectant mothers fight the fears that absolutely everyone had.
Relationship to us, pregnant, was courteous. I received a lot of useful information about the birth process, breastfeeding, postpartum hygiene.
We watched interesting films, did gymnastics, learned to breathe properly during childbirth.
We spent the wards for women in labor, boasted repairs in the new branch.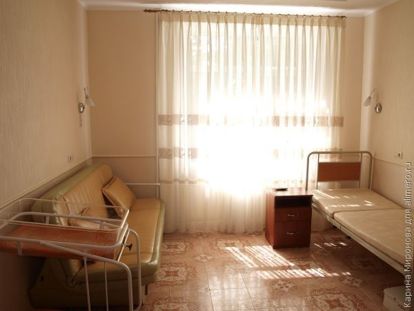 The psychologist helped us, expectant mothers, prepare for partner childbirth, invited future fathers to classes (but not necessarily).
If we sum up the knowledge that I received there, then the price I paid for attending school justified myself.
In the courses of young mothers I:
– learned the full information about childbirth, prenatal period and postpartum experiences;
– Received answers to all questions that interest me;
– prepared for partner childbirth;
– learned the basic rules of behavior with the future baby in his first days of life;
– overcome fears that recently prevented me from sleeping.
If you do not take into account the fact that the classes were paid, I was very pleased with the result. I will say that it is absolutely necessary to attend courses of future mothers. But to choose where, how and when – your decision, future mothers.
But the positive charge of emotions that they carry is not replaced by any books, the Internet or the advice of experienced moms.
If you are just preparing to attend such courses, go ahead and let them bring you only a positive effect!
Or maybe you have already taken similar classes? How was it with you?